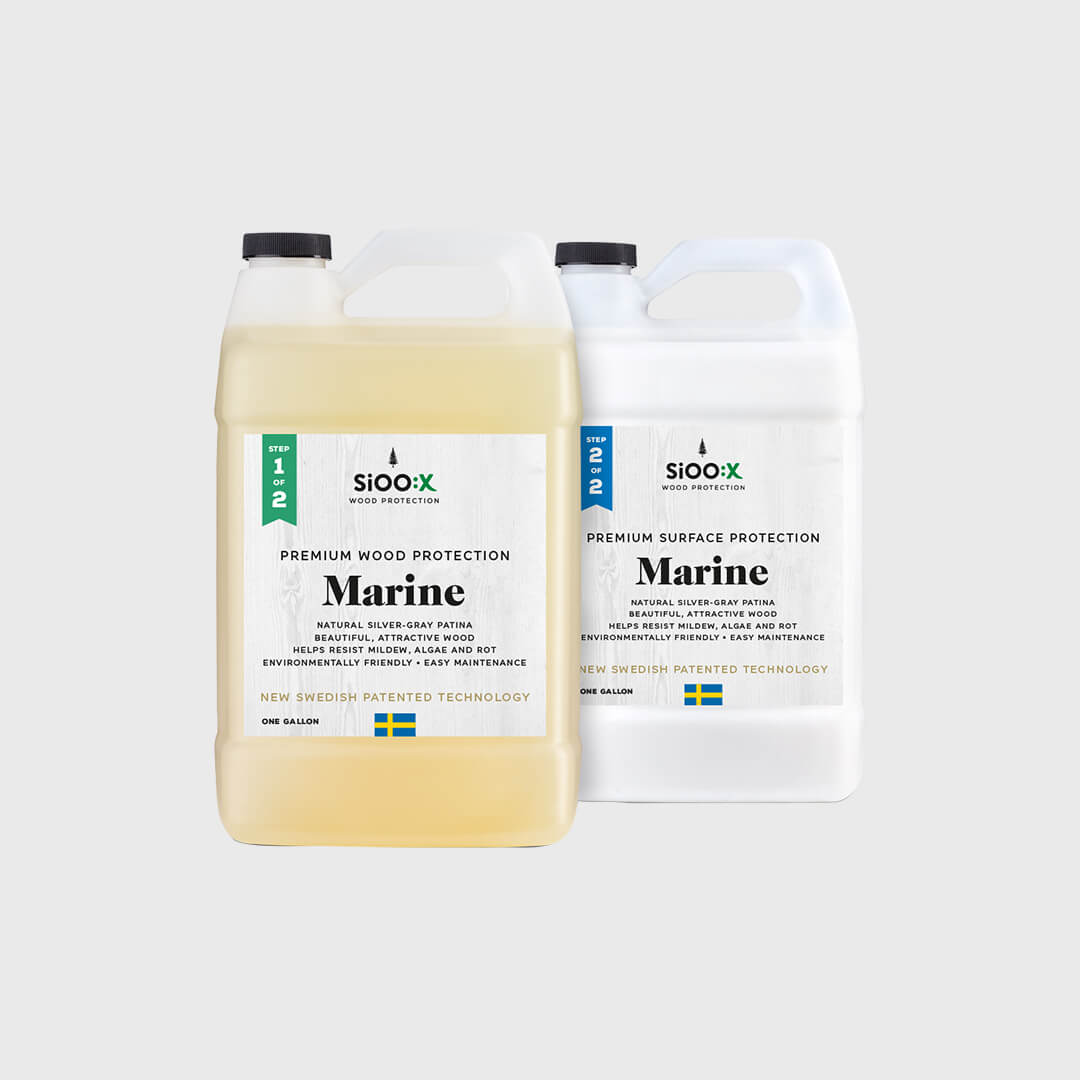 SiOO:X Premium Wood/Surface Protection Marine Step 1 & 2
Untreated wood, hard types of wood and demanding outdoor surfaces.
Fit for
A smooth, attractive silver-grey color and comfortable surface
Make your old teak deck look like new – for up to 6 years!
Premium Wood Protection Marine and Premium Surface Protection Marine provide your teak deck with a natural silver-gray, durable and attractive surface – which you will appreciate when sailing for years to come.
Applications
Can be used on both new and old teak
Main advantages
Saves and freshens up old teak
Gives the teak a natural silver-gray surface
Up to 6 years durability (applies to Premium Wood Protection Marine)
Requires only simple maintenance
Dirt and water repellent
Prevents formation of algae and spores
Makes the teak clean, smooth and cool (the light surface and silicon-crystals reflect sunlight)
UV resistant and provides good UV protection
Water repellent and vapor-permeable (the wood breathes)
Long lifespan
Amount Required
Premium Wood Protection Marine: On untreated wood. One gallon is sufficient to cover a total of about 150–200 sq ft with two coats.
Premium Surface Protection Marine: On recommended wood one gallon covers about 325–400 sq ft in one coat.
*The amount required depends on the age and condition of the teak.
Contents
Silicon, potassium, natural plant parts and water. Tested according to standards EN 46 and EN 113.