Measuring the effect and sustainability of Sioo:x-testing against EN 113 and EN 84
SiOO:X is a unique surface protection system that uses the chemistry of silicon to protect the wood. Unlike conventional wood preservatives the products penetrate the wood rather than forming a coating. A mechanical principle of action prevents microorganisms from entering the wood and causing damage.
SiOO:X Wood Protection and SiOO:X Surface Protection together have the unique feature that they open up the wood and go deep into it, where over time they mature and form a wood-protecting and reinforcing framework. In reaction with moisture and carbon dioxide, SiOO:X's patented formula builds up an inert glassy polymer in the wood that mineralises and protects it for a long time. How well this "silicon shield" works against common rot fungi has been tested according to International and European standards and in close collaboration with the Swedish research institutes RISE. The results from this testing are very positive and summarized in this document.
The effects and durability of wood treated with SiOO:X are well documented. SiOO:X has achieved very good results in the widely recognised industry test EN 113 ("rot protection test") after the ageing procedure EN 84 was first performed. Both EN tests are included in a package that applies as a Swedish and international standard to determine the preventive protective effect of wood preservatives against rot fungi. SiOO:X is a wood protector, not a wood preservative and the results of the testing reported in this document should be assessed with this in mind.
EN 84 is a test that simulates ageing on the wood by the treated wood going through a specific procedure where in turns it is completely submerged and allowed to dry. In this way, some of the wood preservative can be leached, which results in lower protection for the tested wood. This will simulate ageing over many years in wet environments. The test was originally made for conventional copperbased wood preservatives with biocides.
An effective wood preservative is leached to a lesser extent and therefore retains the protective effect over a longer period. SiOO:X with its dense silicone network proved in EN 84 testing to withstand water load in a very good way, and to provide very good wood protection.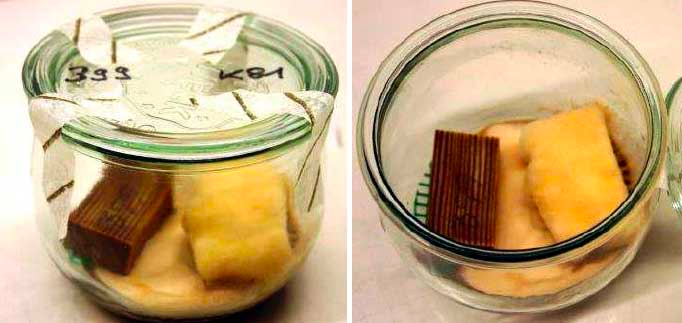 After the leaching test, the wood undergoes the supplementary test EN 113, where the protective effect is measured against different rot fungi. EN 113 assumes that the wood is subjected to a complete fungal attack. SiOO:X treated and untreated wood specimens were exposed to a white rot fungus (Trametes versicolor) and two brown rot fungi (Gloeophyllum trabeum and Poria placenta). All three species are common and cause rot in wood. The difference between them is that the white rot fungus lives in the ground while the brown rot fungi also thrive and cause damage above ground.
The result is visible to the naked eye: Visually the testing showed that the SiOO:X treated wood samples could withstand fungal attack, while the untreated wood sample was overgrown with rot fungus. Weight loss analysis confirmed this assessment: to pass the tests EN 84 and EN 113, the treated test sample must not lose more than 3% of its weight during the test period.
The weight loss is due to the rot fungi breaking down wood substances and consuming them as nutrients. The results showed that the SiOO:X treated samples resisted the rot fungi very well. The weight loss was less than 3% for fungi found above ground, so-called brown rot, (compared to untreated wood samples which lost between 25% and 40% of their weight).
The good results in the EN 113 tests together with results from other tests, efficacy assessments and long practical experience mean that the products qualify for use for the protection of wood above ground according to the standard EN 335-2 if the instructions that come with the products are followed.
EN 335 applies as a European standard and makes recommendations as to whether wood and wood products should be used indoors, outdoors, in the ground environment or in marine environments. SiOO:X is, according to standard EN335, approved for use above ground, ie outdoors and weather exposed, thus mainly for rainwater. Based on the results of the EN 113 test, SiOO:X treated wood is suitable for use class applications 3.1 and 3.2 without the need for additional treatment.
(The results were presented within Swedac Accreditation and become part of an extensive research project with the working title "Sioo Wood Protection – An environmentally sound and sustainable wood protection". The research is done in collaboration with Vinnova, Sweden's innovation agency)
SP-RISE tests against mould infestation
To assess SiOO:X resistance to mould and rot fungi, we conduct regular tests in collaboration with RISE, Sweden's research institute and innovation partners for business, academia and the public sector. In a lab test, SiOO:X treated wood specimens were exposed to mould spores. The results show a reduction of mould growth with the SiOO:X treatment. The strongest reduction of mould growth was obtained for larch and spruce, but also for the delicate pine plinth, the reduction was significant.
It was also found that SiOO:X, when applied correctly, causes microorganisms to become poorly attached to the treated wood surface. This is due to the SiOO:X mechanical principle of action and shows that, even without biocides, effective wood protection can be achieved through the silicon treatment.
The collaboration with RISE does not end there: SiOO: X is part of a "RISE test bed for wood in an outdoor environment" that evaluates the durability of wood-based materials and surface treatments, primarily for outdoor use.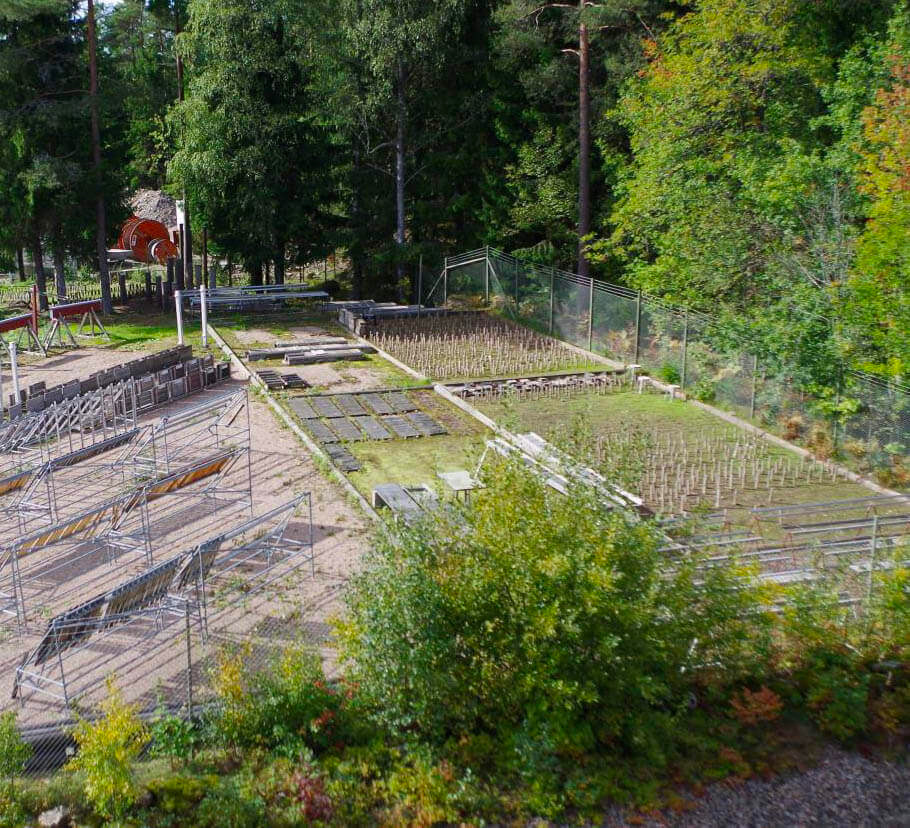 RISE is Sweden's research institute and innovation partner for business, academia and the public sector. RISE is an independent, state-owned research institute that offers unique expertise and multiple test and demonstration environments for future-proof technologies, products and services.
Results and assessments correspond to Sioo's known knowledge as of September 2022. Changes and additions may occur.