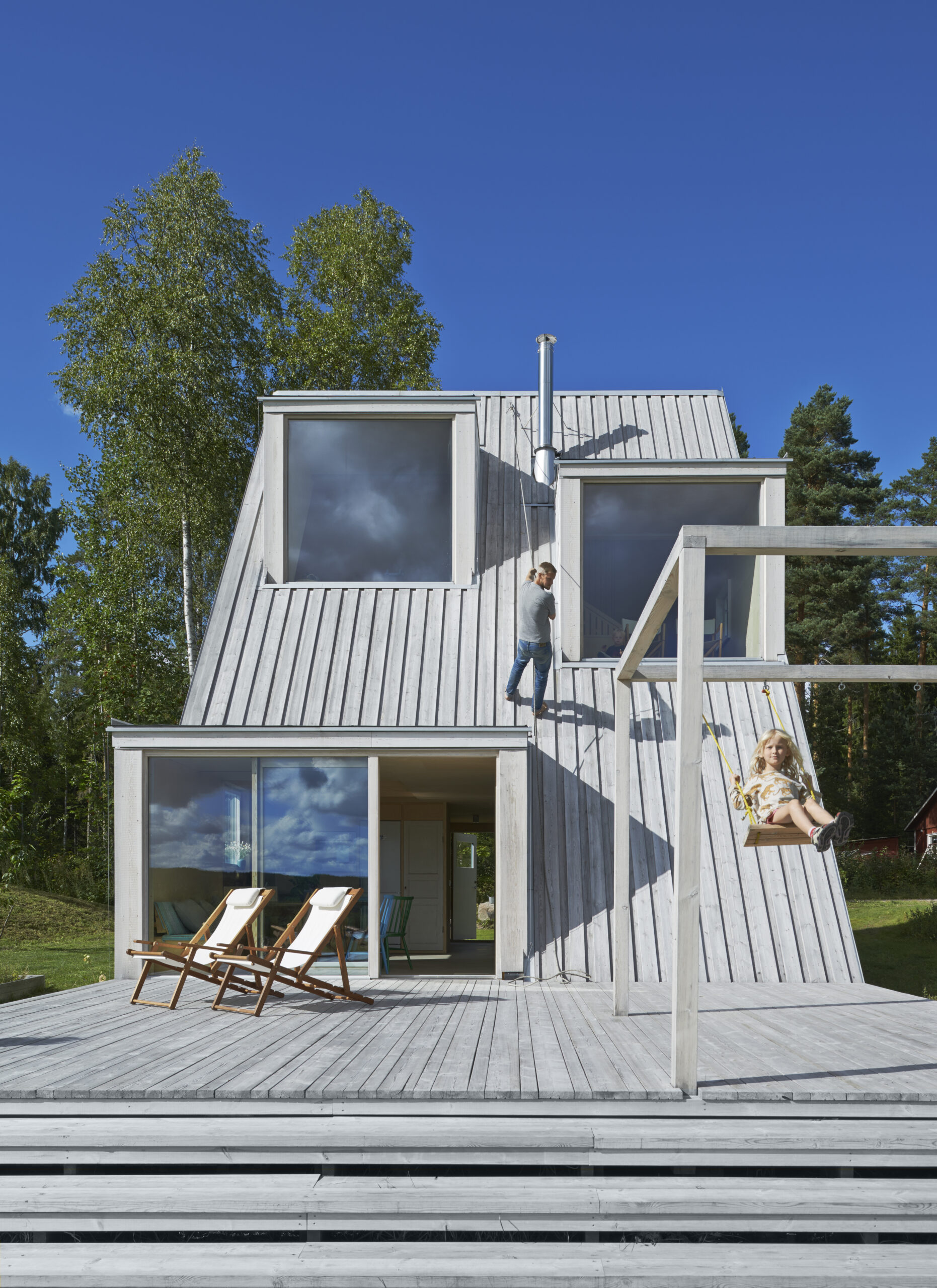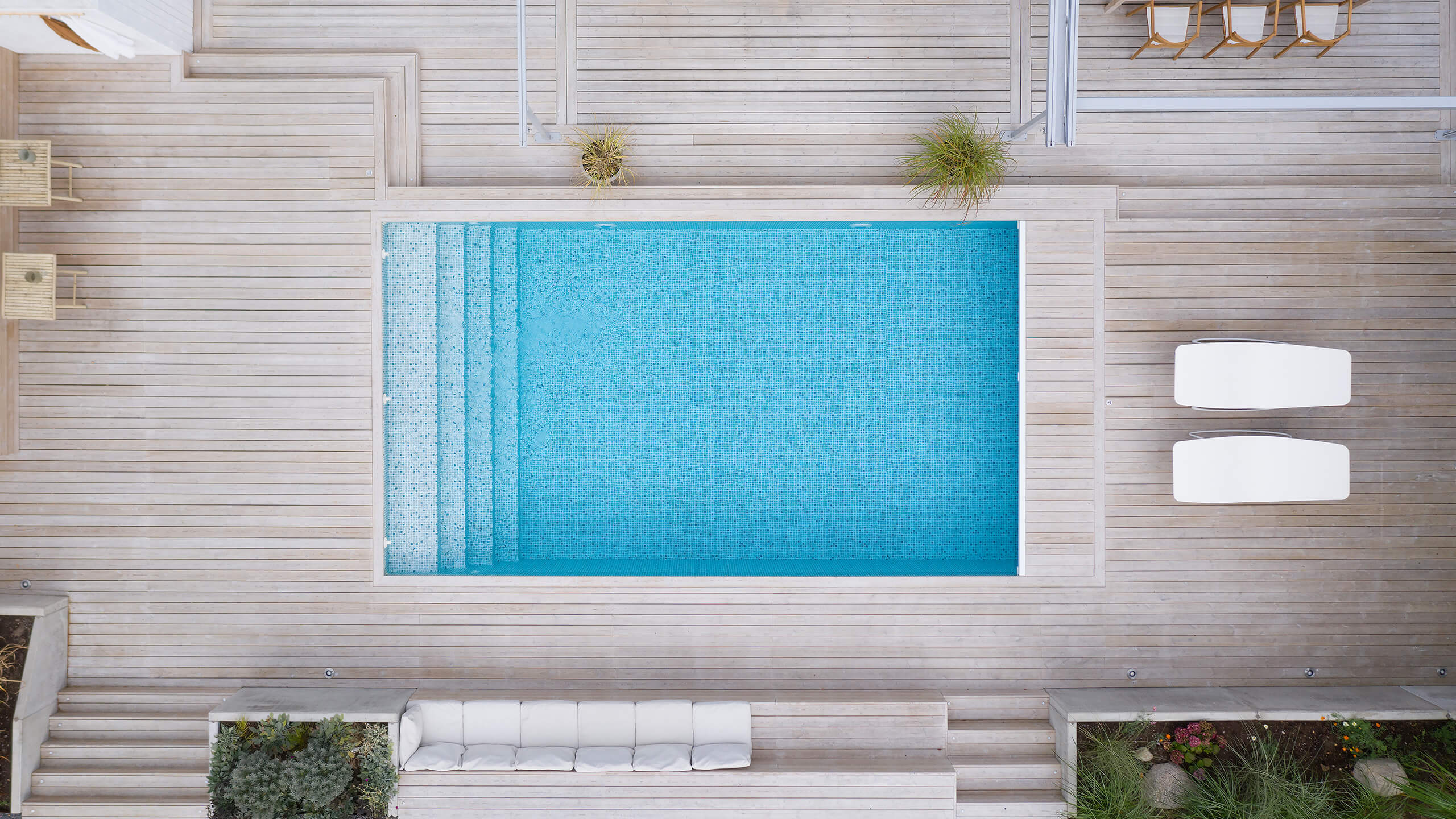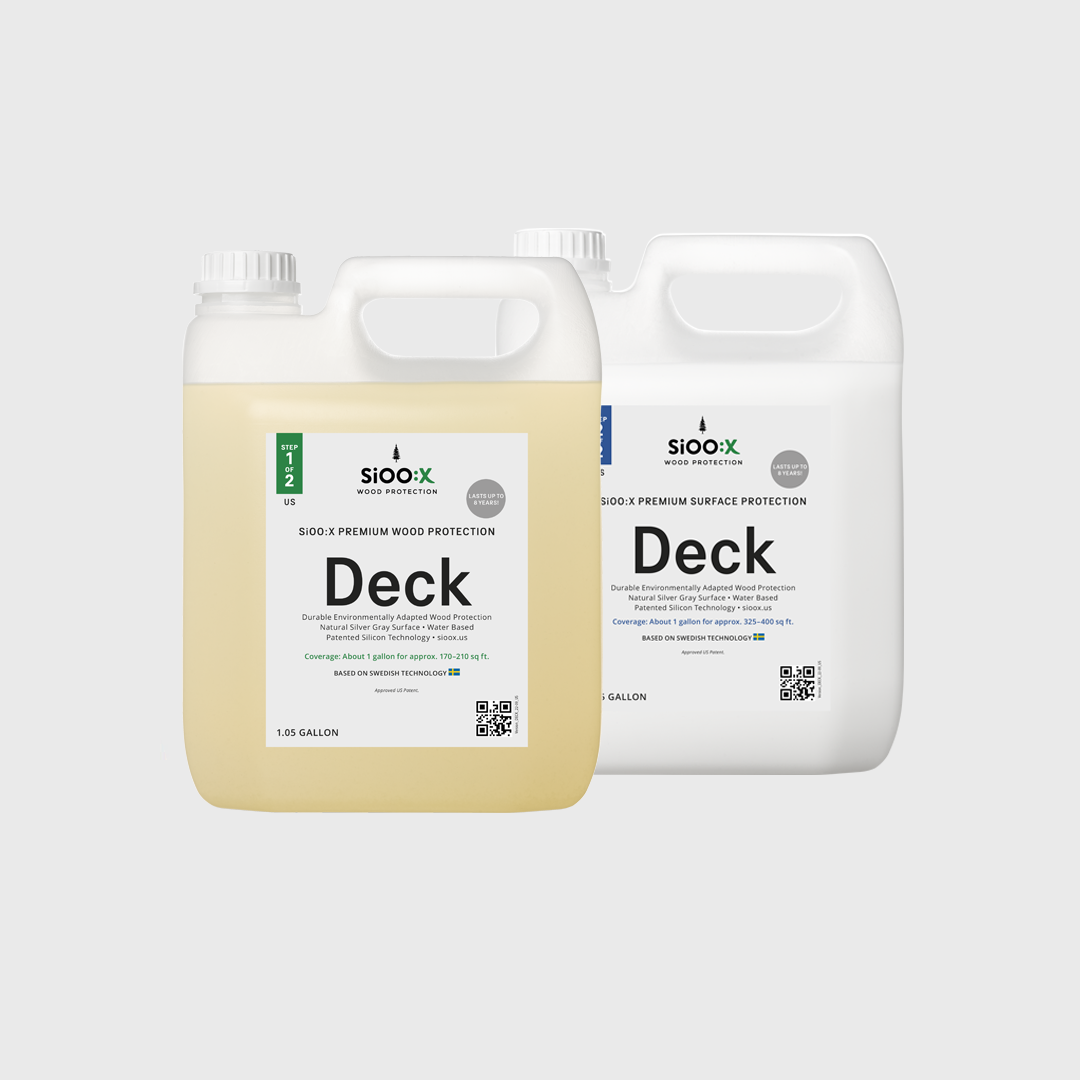 SiOO:X Premium Wood/Surface Protection Deck Step 1 & 2
Fit for
Decking, patios, outdoor furniture, pool-decks and docks
Result
A durable, beautiful silver-gray wooden surface
Premium Wood Protection Deck provides a beautiful silver-gray, attractive deck that beckons to spending even more quality time with family and friends for a long time to come.  An innovative, environmentally adapted Wood Protection based on swedish technology.
Applications:
Decks, docks above the water's surface, pool decks and garden furniture
All types of wood suitable for outdoor use, both old and new wood, untreated and pressure-treated
Main advantages:
Provides a natural and smooth silver-gray wood surface
Up to 8 years durability (applies to Premium Wood Protection Deck on pressure treated wood)
Water based
Reduces the formation of mildew, algae and light rot
Requires only simple maintenance
Strengthens and mineralizes the wood
Dirt and water repellent
Protects against damaging UV-radiation
Fewer cracks and splinters
Vapor-permeable (the wood breathes)
How to do it?
SiOO:X Wood Protection System for decks consists of a base coat and an additional finish coat. Together they penetrate and form a strong interface with the wood, resulting in natural silver-gray wood surfaces.
STEP 1, base coat, SiOO:X Premium Wood Protection Deck. The product opens up and penetrates into the wood. A silica layer forms that strengthens and protects the wood for up to 8 years (on pressure-treated wood).
STEP 2, the finish coat, SiOO:X Premium Surface Protection Deck. This product also penetrates deep down into the wood and fixes
the treatment, while forming a water-repellent outer layer.
See the leaflet above for instructions of use.
Amount required*
Premium Wood Protection Deck: On untreated wood, one gallon is sufficient to cover a total of about 150–200 sq ft including two coats.
Premium Surface Protection Deck: On recommended wood, one gallon covers about 325–400 sq ft in one coat.
*Amount required may vary depending on the species, age, condition and surface structure.
Contents
Wood Protection: Potassium silicate,  natural plant parts and water.
Surface Protection: Silane and siloxane emulsions, water.