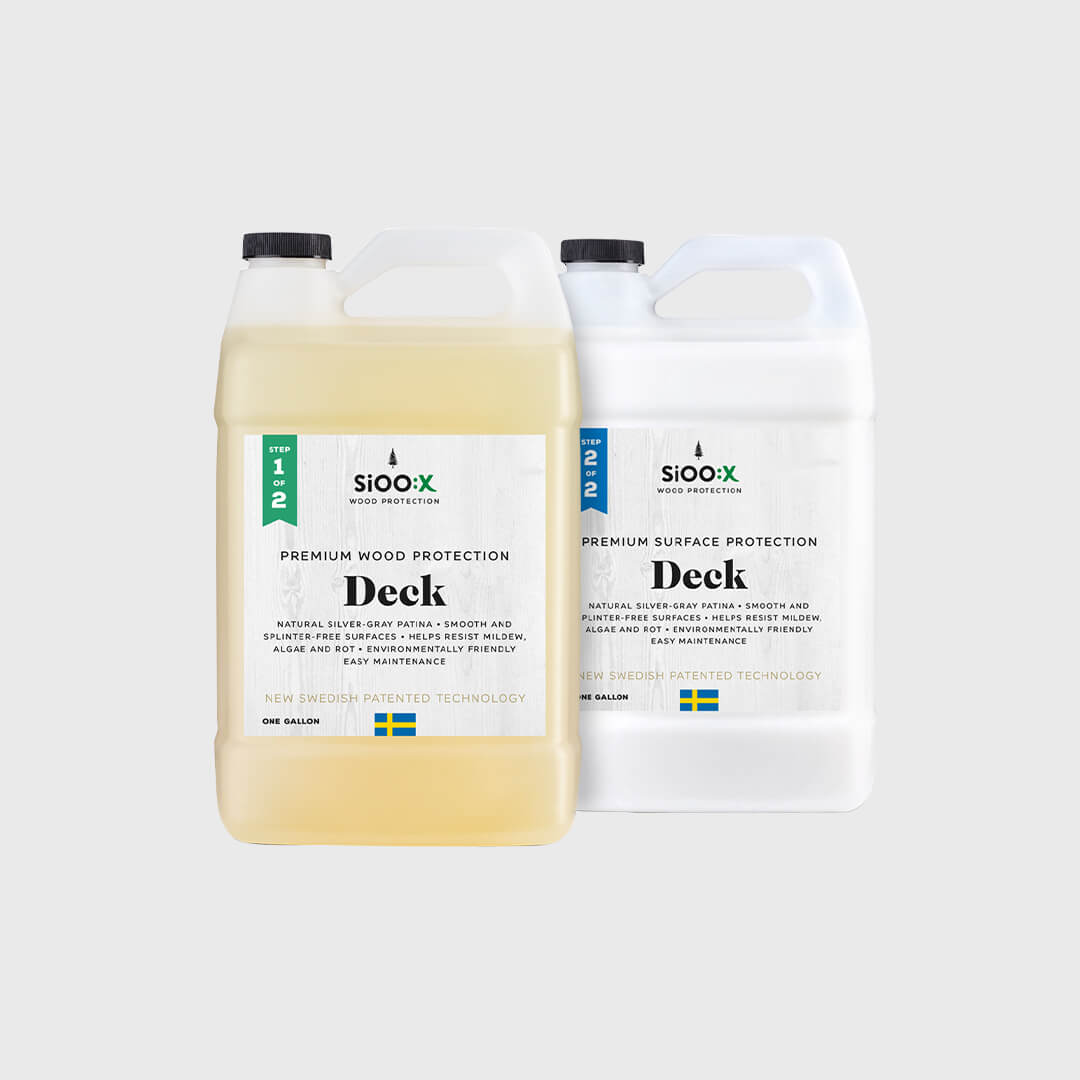 Premium Wood/Surface Protection Deck Step 1 & 2
Decking, docks, outdoor furniture and other wood on the deck
Fit for
A smooth, attractive silver-gray color and comfortable surface
Get ready to spend time hanging out on the deck – for up to 8 years!
Premium Wood Protection Deck provides a beautiful silver-gray, attractive deck that beckons to spending even more quality time with family and friends for a long time to come.
Applications
For decking, docks, outdoor furniture and other wood on the deck
Also works on wood surfaces indoors, as well as in attics and basements
Suitable for the following types of wood: pine, teak, Siberian larch, hardwood, sawed larch and spruce paneling, cedar, heart pine, thermo-treated wood
Main advantages
Provides a clean and smooth silver-gray wood surface
Up to 8 years durability (applies to Premium Wood Protection Deck on pressure treated wood)
Requires only simple maintenance
Strengthens the wood surface and protects against damaging UV radiation
Helps prevent dirt, mildew, algae, and mild rot
Long lifespan
Amount required*
Premium Wood Protection Deck: On untreated wood. One gallon is sufficient to cover a total of about 150–200 sq ft with two coats.
Premium Surface Protection Deck: On recommended wood one gallon covers about 325–400 sq ft in one coat.
*Amount required may vary depending on the species, age, condition and surface structure.
Contents
Silicon, natural plant parts and water.