Treatment Factory
Timber pre-treated with SiOO:X can be purchased from our distributors who have industrial factory coating equipment. Alternatively, timber can be supplied to our specialist coating partners who are equipped with coating machines and can apply SiOO:X in controlled conditions. Our distributors and partners are aware of the need to achieve good penetration of the SiOO:X treatment into the timber and that sawn surfaces, or at the least 60 grit sanded surfaces, are essential. The treatment of all surfaces is strongly recommended. Applying SiOO:X treatment to planned smooth surfaces is not recommended.
Whether you are a private customer with an individual project, a timber supplier, or a contractor with a large project, your treatment needs can be met. Whilst hand treatment works well if applied to professional standards, the advantages of factory treatment are significant. When a large quantity of timber needs to be treated to tight deadlines and to meet conformance requirements, factory treatment comes into its own. Even more so when construction and assembly are taking place over the winter months and in difficult weather conditions. Our distributors and coating partners are able to process your timber with a factory application of SiOO:X Impregnation in compliance with Sioo application standards.
Construction and Assembly   
When delivery is made to site the treated timber should be stored ready for use in a dry storage area with all packing material removed.
All cut and exposed board edges must be treated with an end-grain sealer, either using the SiOO:X End Grain Sealer or a quality proprietary product. Exposed end grains are a common source of moisture ingress.
Use stainless steel fixings.
Our main distributors Russwood and MTS have extensive experience in advising clients on material selection and careful detailing, which are key to ensuring that every project looks fantastic, and meets its performance objectives.
Timber is a biogenic material – it is produced by living organisms and it has an intimate relationship with moisture. The engineering of timber cladding facades needs to encompass a number of performance issues and in particular, attention needs to be given to moisture movement and weathering. If in doubt professional advice should be sought.
Factory application is carried out with the equipment of varying sophistication, some with production lines incorporating automatic feeders and stacking, drying, and vacuum stages. Sioo Wood Protection AB works with some of the most sophisticated coating applicators in the UK and Ireland, all of them skilled in applying the treatment efficiently and effectively.
We have had considerable experience with the factory application of our products supplying to projects across Scandinavia, the UK, and Ireland.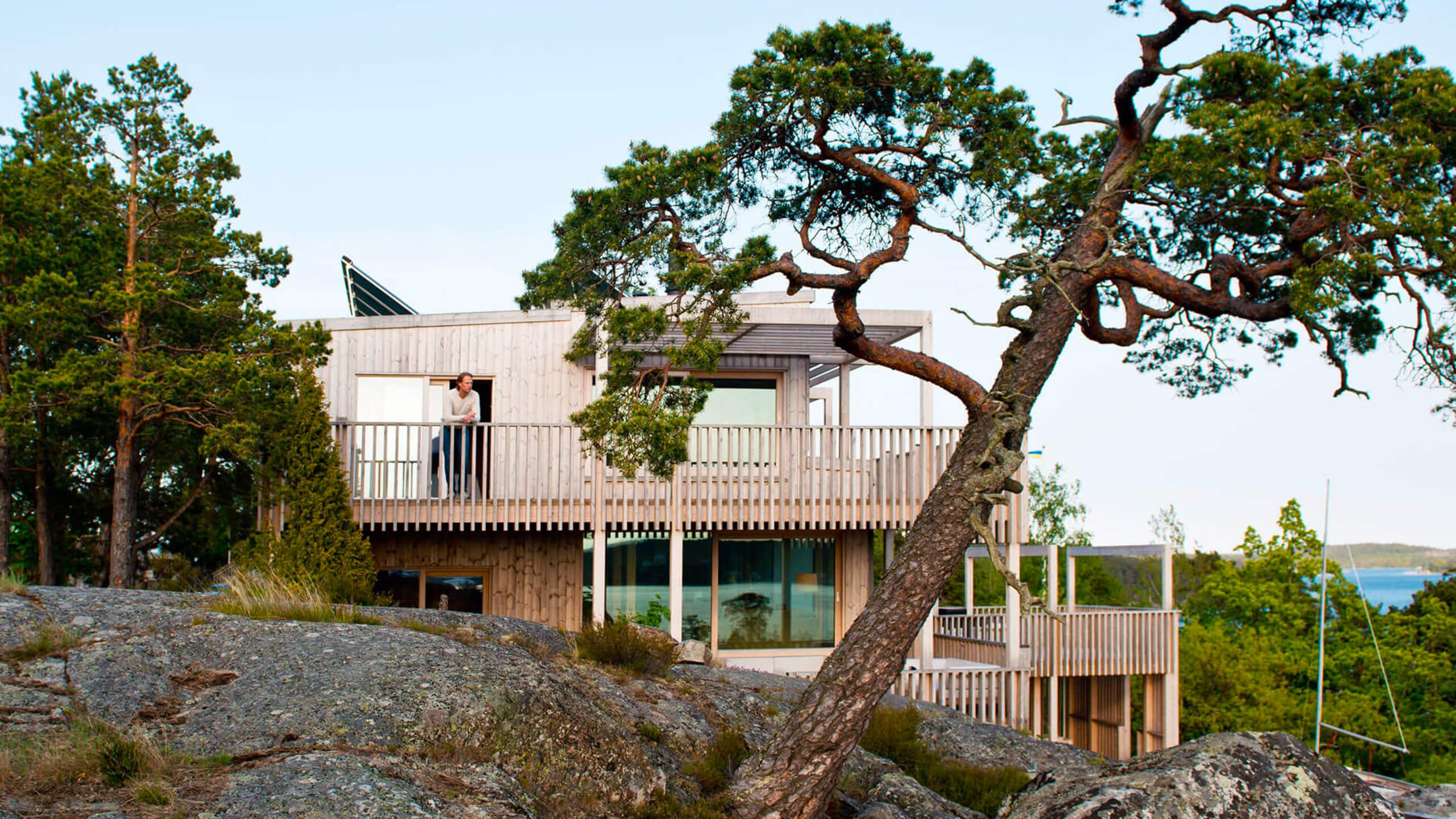 Treating wood with SiOO:X Impregnation
SiOO:X is a wood modification system which to work effectively needs to penetrate the timber substrate as far as possible.
The SiOO:X Wood Protection system is very easy to apply. The fluids have a viscosity just less than water and flow and coat extremely effectively. The treatment should be applied by factory coating (or by hand for maintenance and sealing} by SiOO:X approved distributors and specialist coaters. Fully factory finished timber ensures that the treatment is applied under controlled factory conditions, no matter how challenging the weather is outside and is strongly preferred.
SiOO:X is designed for treatment to professional standards. In wet and humid maritime climates, such as apply in the United Kingdom and Ireland, it is particularly important to achieve maximum impregnation of the SiOO:X treatment into the surface substrate and into all surfaces, edges, end grains and any tongue and groove details. It is highly advisable to treat the backsides of timber exposed to external conditions. Any sawn ends, created in the factory or during site construction must be treated with the SiOO:X End Grain Sealer or a proprietary end grain sealer. Good penetration of the wood is the key to a good finish and long life.
To achieve the best professional standards and maximum penetration it is necessary to apply the treatment to sawn surfaces. On planed surfaces it is important to remove machine glaze (using no finer than an 60 grit paper) to allow the treatment to penetrate the wood structure.
For new timber, the best professional results are obtained by having the timber treated by SiOO:X approved factory coaters in controlled factory conditions resulting in optimum application rates and drying environment. The best results are obtained on kiln-dried timber below 20% moisture content. Treated timber should be separated on drying racks and ideally allowed to stand for an initial curing period before shipment. The curing process is initiated by spraying with water.
On delivery to the project site, treated timber should be separated and any protective wrapping removed to allow air circulation. Store under cover – not in exposed ground contact situations.
The treatment should be applied in dry conditions and in a good drying environment at temperatures above 10 degrees centigrade. Hand treatment works well for small projects but unless the timber can be treated adequately inside, the best time to treat outside is in the spring and summer months.
Outdoor treatment between October and April is not recommended.
Factory coating gives better quality and production control for larger private and commercial projects and containers of 10 litre size and over are supplied For Industrial Application Only.
Both components are entirely environmentally friendly and contain no toxins and are emission free. They can be applied by hand taking the normal precaution to protect the face and hands and with the confidence of no contamination risk in sensitive multi-product factory coating environments.