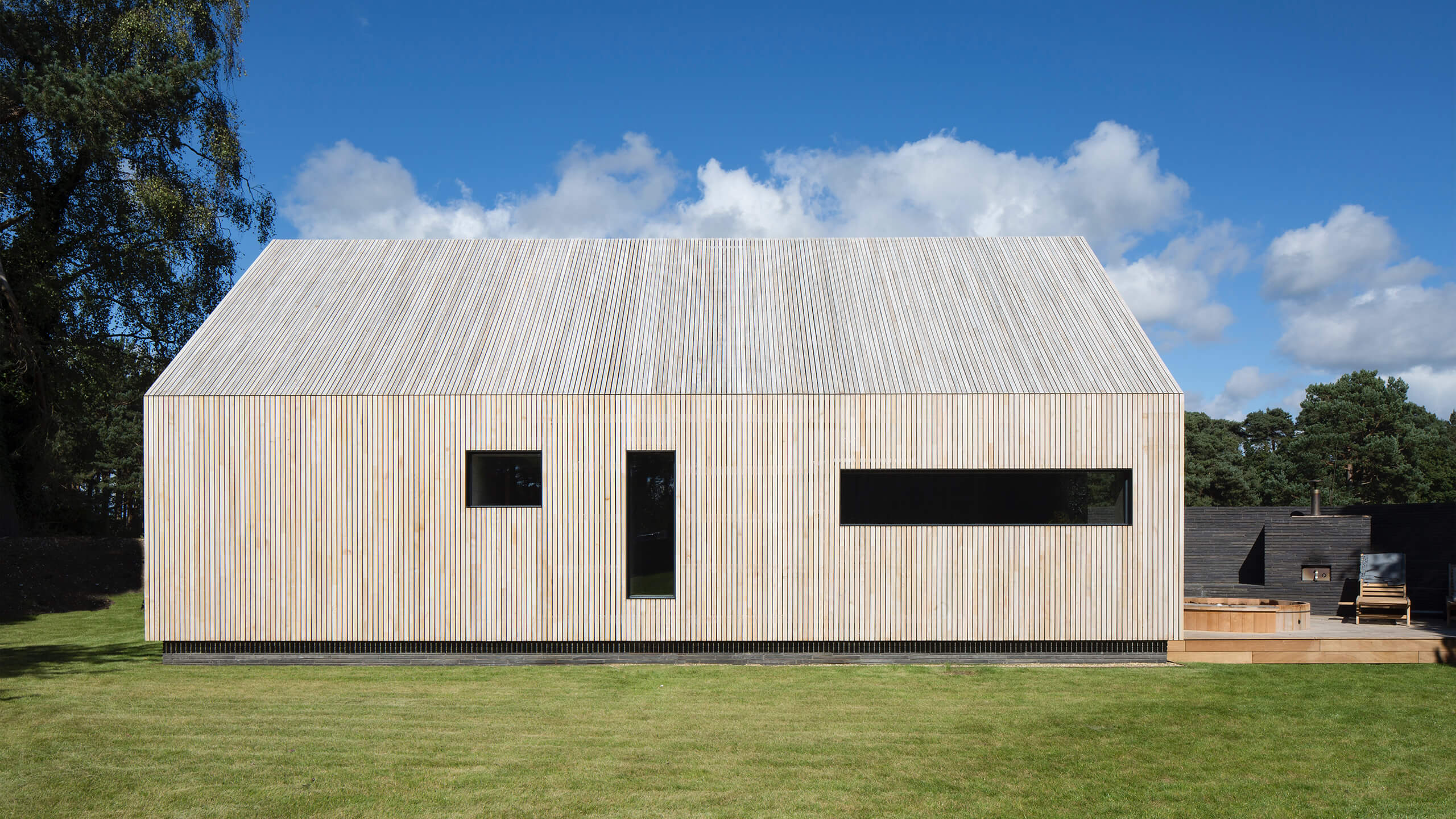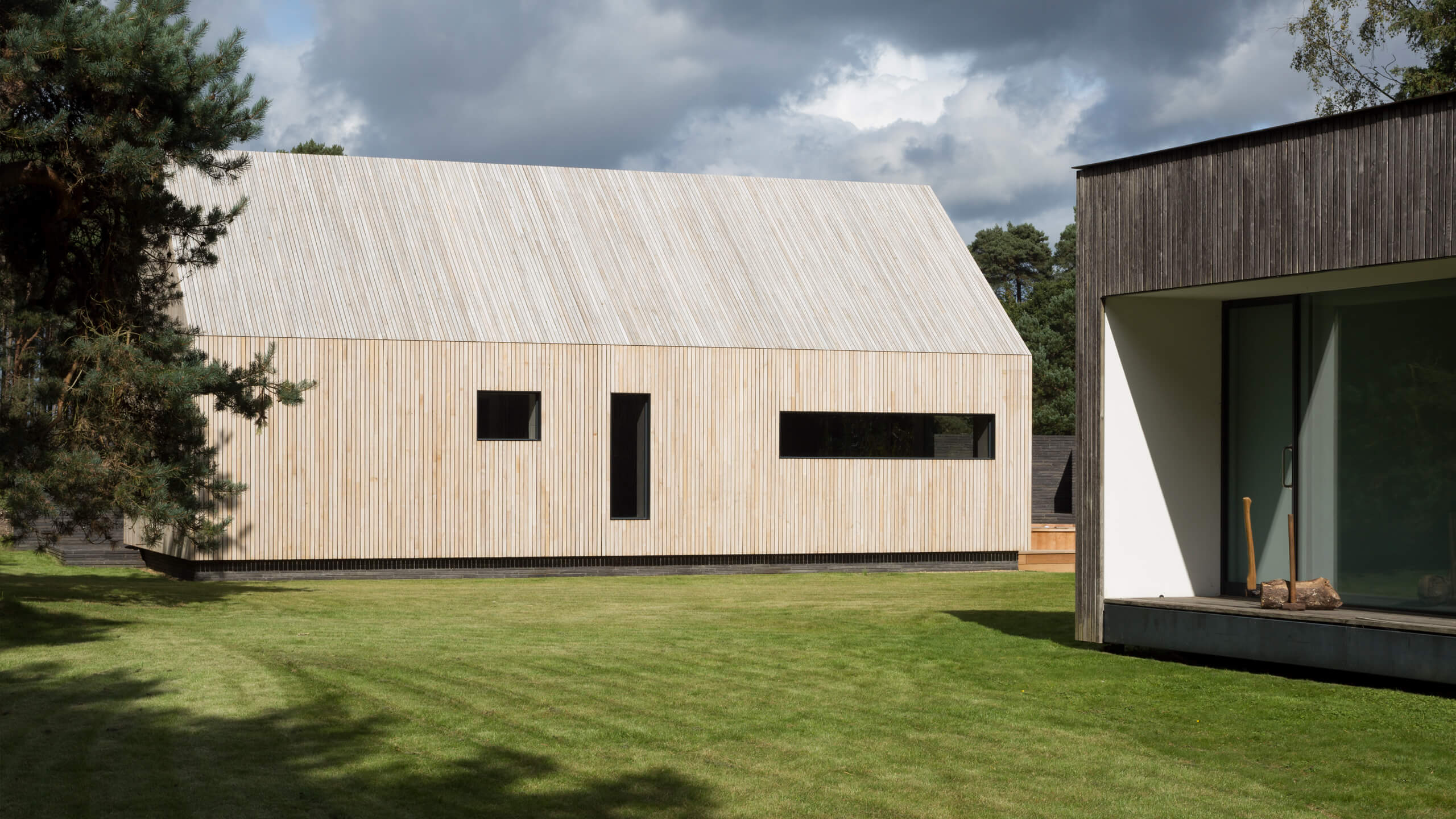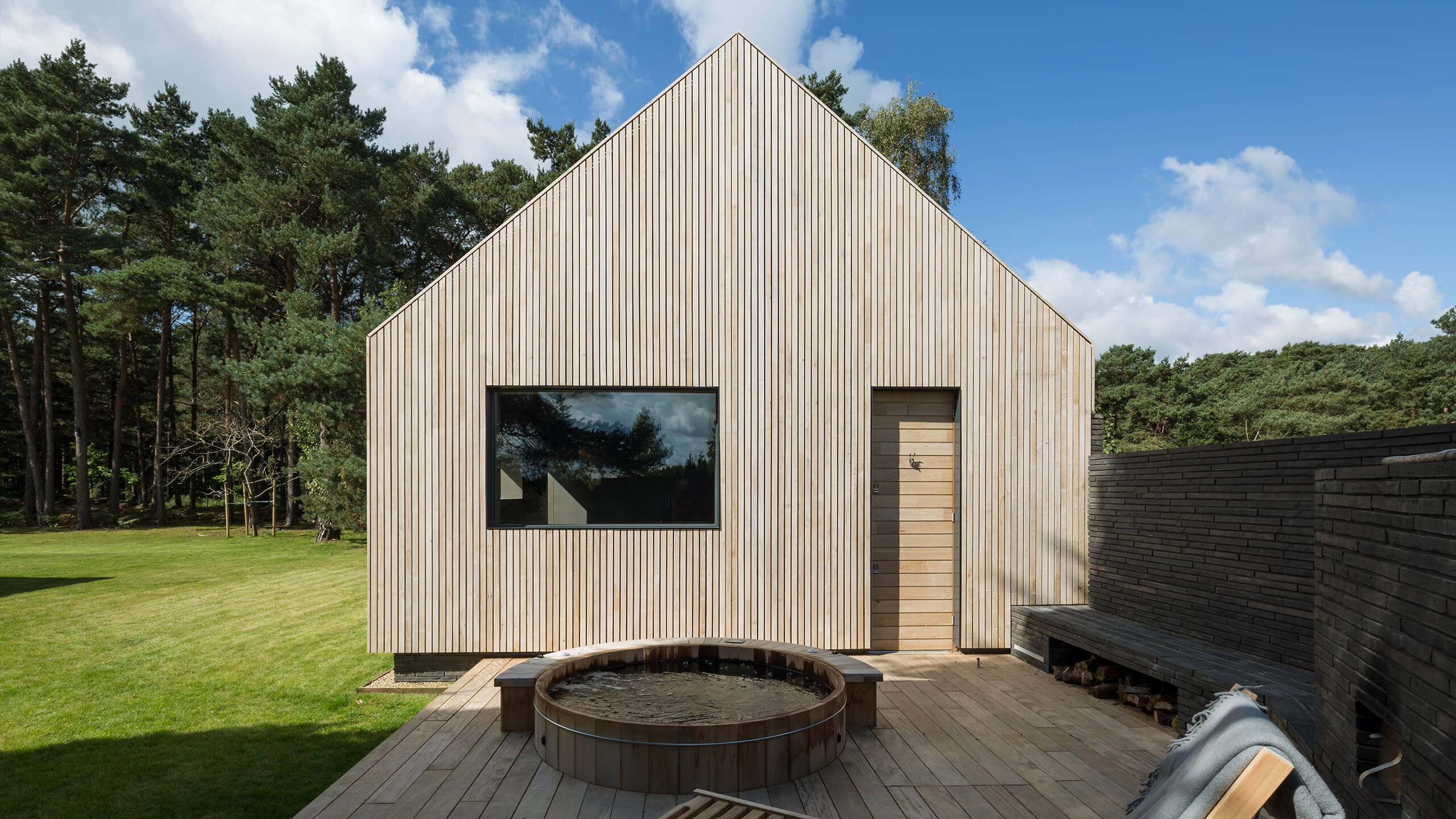 Watson House Annexe
Watson House Annexe designed by Ström Architects is a timber frame, stick build on a brick plinth. The exterior materials are Sweet Chestnut cladding (coppice grown from Sussex) coated in SiOO:X . The timber frame is Red Pine from Latvia.
This wooden-clad annexe, completed in September 2017, replaced a dated structure in the grounds of a house that Magnus Strom worked on before he set up his practice.  The main house was completed back in 2010, and the owner wanted to replace the existing 2-storey annexe with a fun and flexible space that could act as a party space and additional accommodation, when needed.
Location:  New Forest National Park, UK

Time: 2017

Architect: Ström architects

Type of Wood: Sweet chestnut

Time elapsed: 2020

Type of SiOO:X: SiOO:X Cladding protection

Photo: Richard Chivers
The property sits within the New Forest National Park, making it an ecologically sensitive site.  This meant extensive wildlife surveys had to be undertaken prior to beginning any works, in order to ensure all necessary measures were in place to minimally disrupt the natural habitats of different species.  Once all the ecological issues were dealt with, the existing building was demolished, and replaced with this timber-framed structure.
The house and the annexe share a common architectural language; the use of sweet chestnut cladding and black Kolumba brick on the exterior visually ties the two buildings together, however, a pitched roof and smaller punched windows provide the annexe with its own design identity.
Internally, the 'external' walls and ceilings are clad in reclaimed pine, and all partition walls are timber stud construction, clad in grey Valchromat.  The floors are Kolumba brick.  The floor plan consists of two cosy bedrooms, one bathroom and an open-plan living/games/bar area with fridge, dishwasher and bespoke bar shelves highlighted by recessed LED lighting.  All built-in furniture was made from Valchromat and blackened steel.  The custom-made ladder up to the storage mezzanine loft space is also blackened steel.
Outside, there is a wooden decked area complete with semi-sunken wooden hot tub, and a comfortable built-in brick seating area with pizza oven and wood store.  Hidden LED lighting provides atmosphere at night.