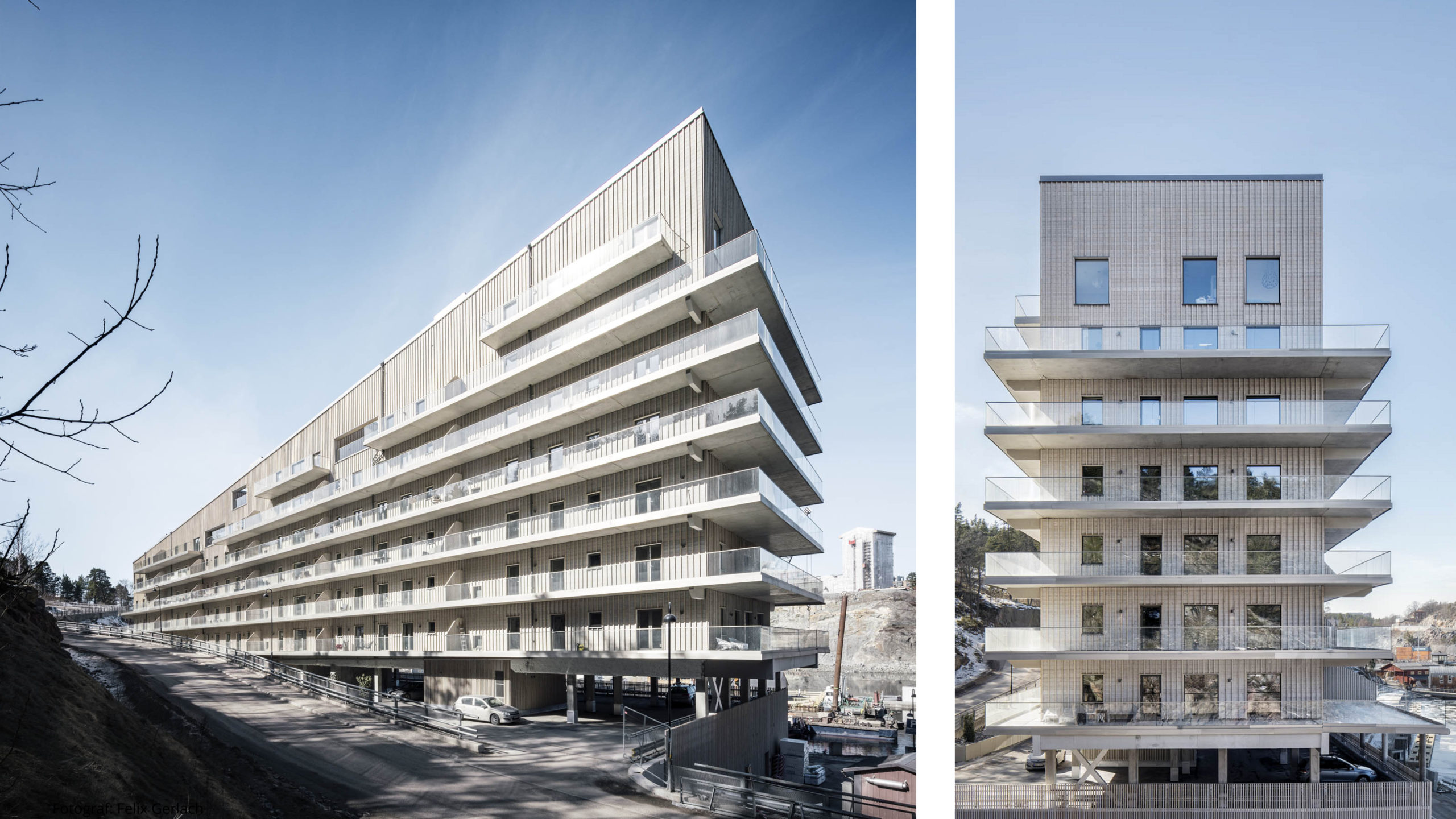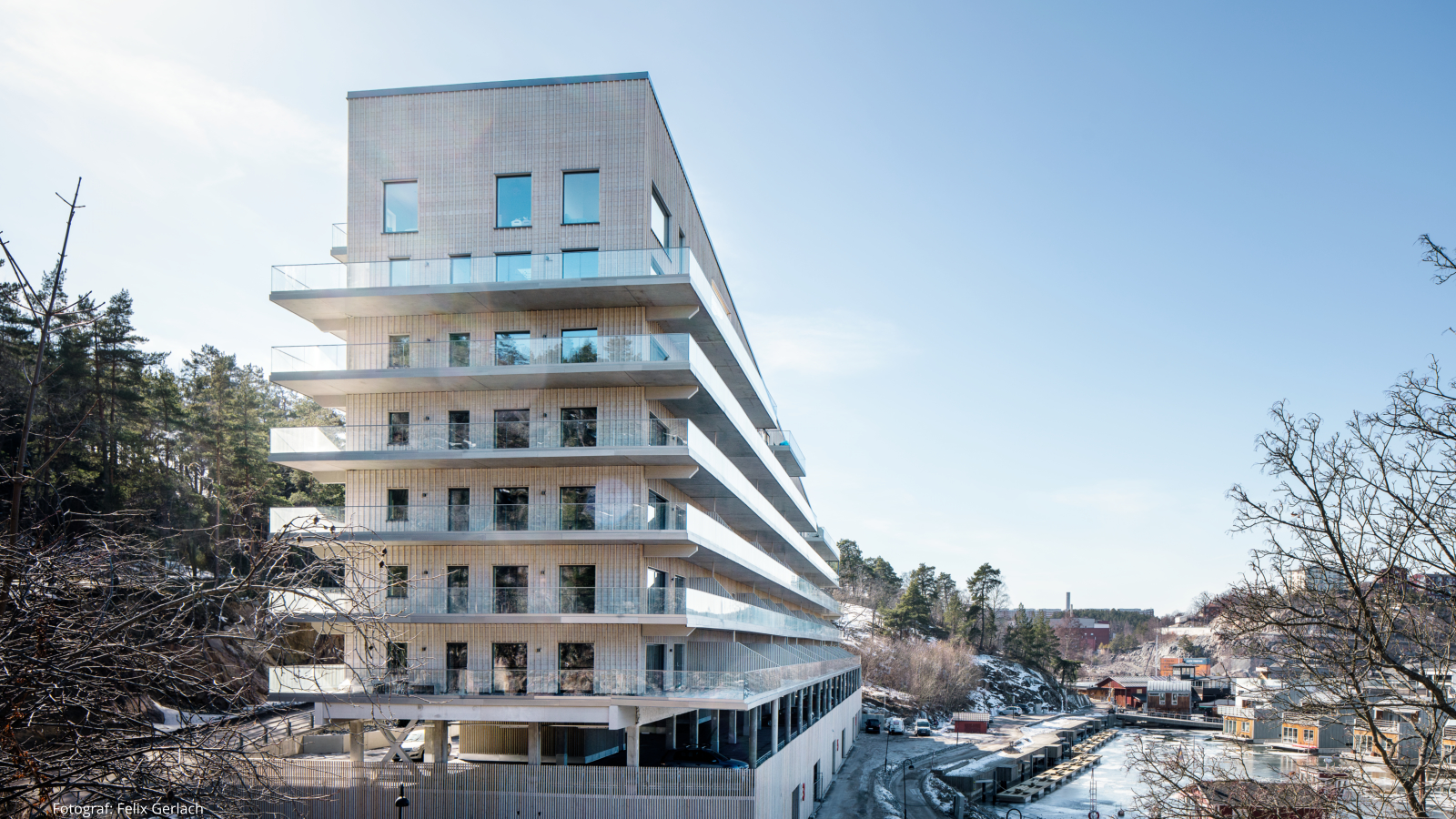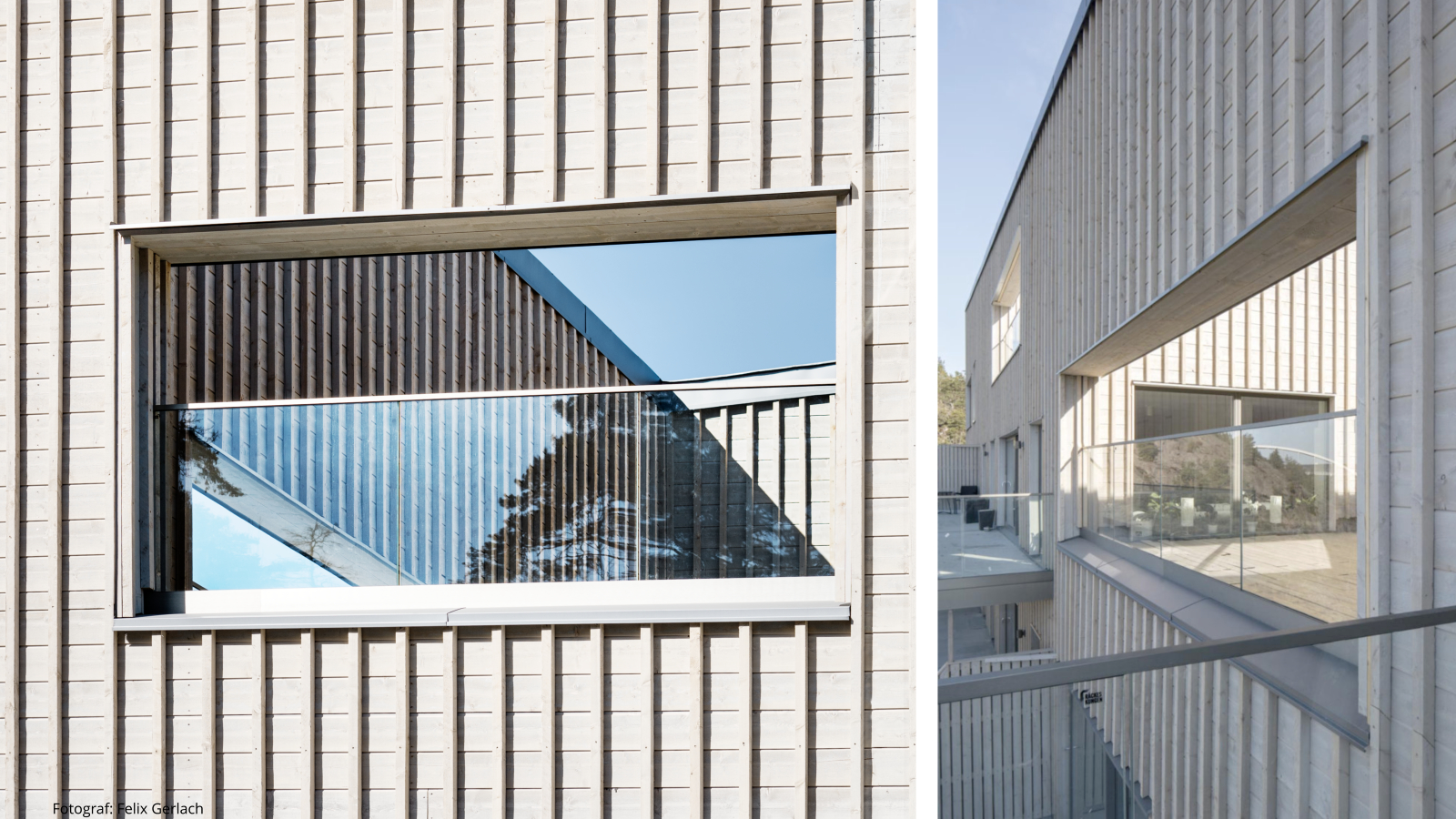 Sjöhuset
Nacka is Stockholm's green neighbour, close to the sea and surrounded by rocks, forest and the beautiful archipelago. At the water's edge on Kvarnholmen lies "Sjöhuset", an apartment complex with exciting architectonic solutions, where all 48 apartments have stunning views over Svindersviken.
The building was designed by architects Sandellsandberg/Thomas Sandell and completed in 2018.
Location: Nacka
Architect: SandellSandberg Arkitekter
Type of Wood: Fir
Type of SiOO:X: Panelfärg Oyster Grey
Photo: Felix Gerlach
With a view over Svindersviken
The façade consists of horizontal fir panelling with thin vertical support pillars on the outside providing an interesting architectonic element, giving the walls depth and an attractive shadow pattern.
The entire façade has depth and an attractive shadow pattern
The fir panelling is treated and protected with SiOO:X pigmented panel colour. Here we used a two-thirds blend of the colour Oyster Grey. The result is a light, semi-transparent colour that's uniform and free of patchiness but still has a natural patina. As the façade ages, the natural grey colour will become slightly more evident. SiOO:X wood protection panel colours are based on SiOO:X patented silicon technology that reinforces and extends the lifetime of the wood.