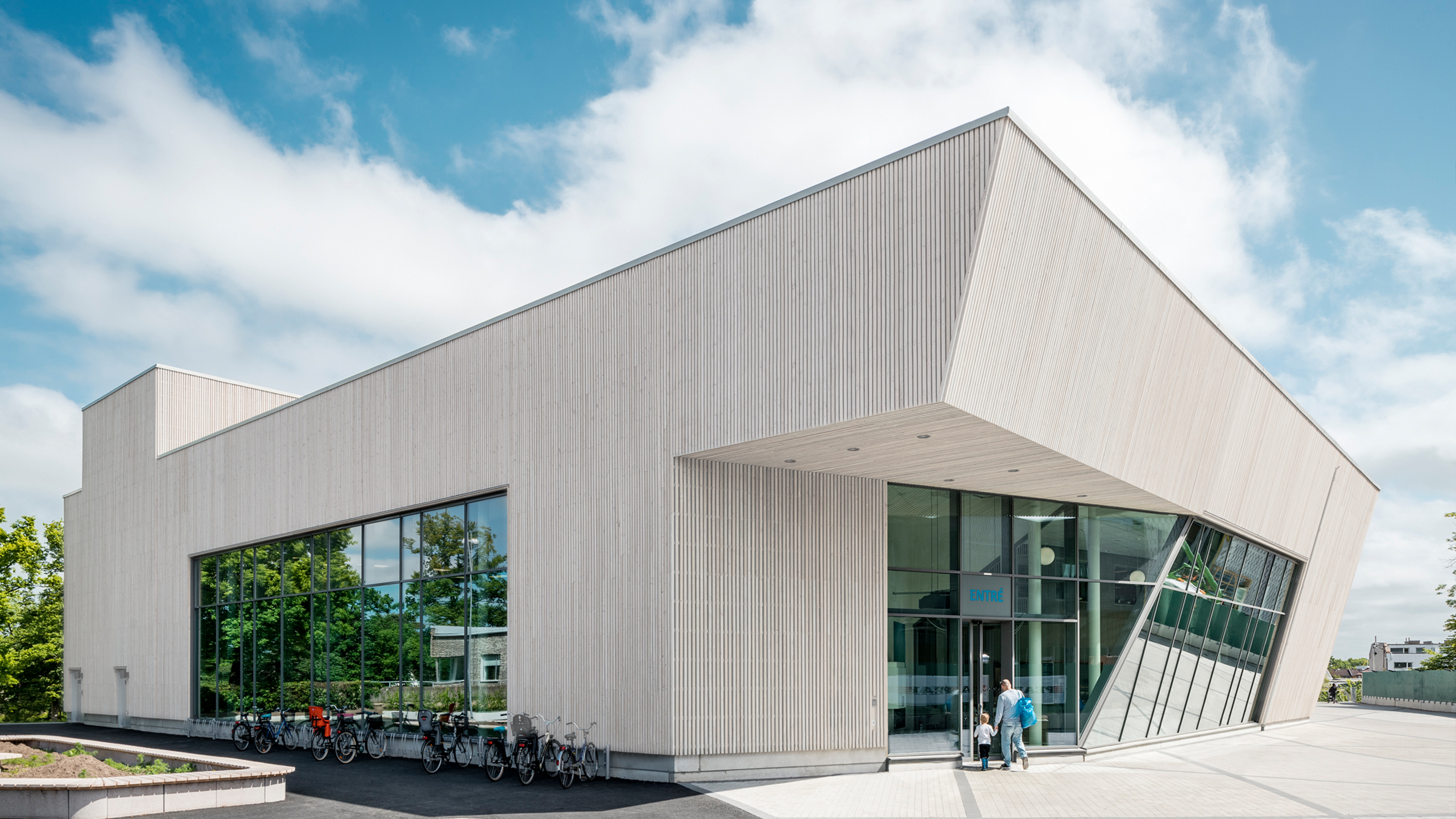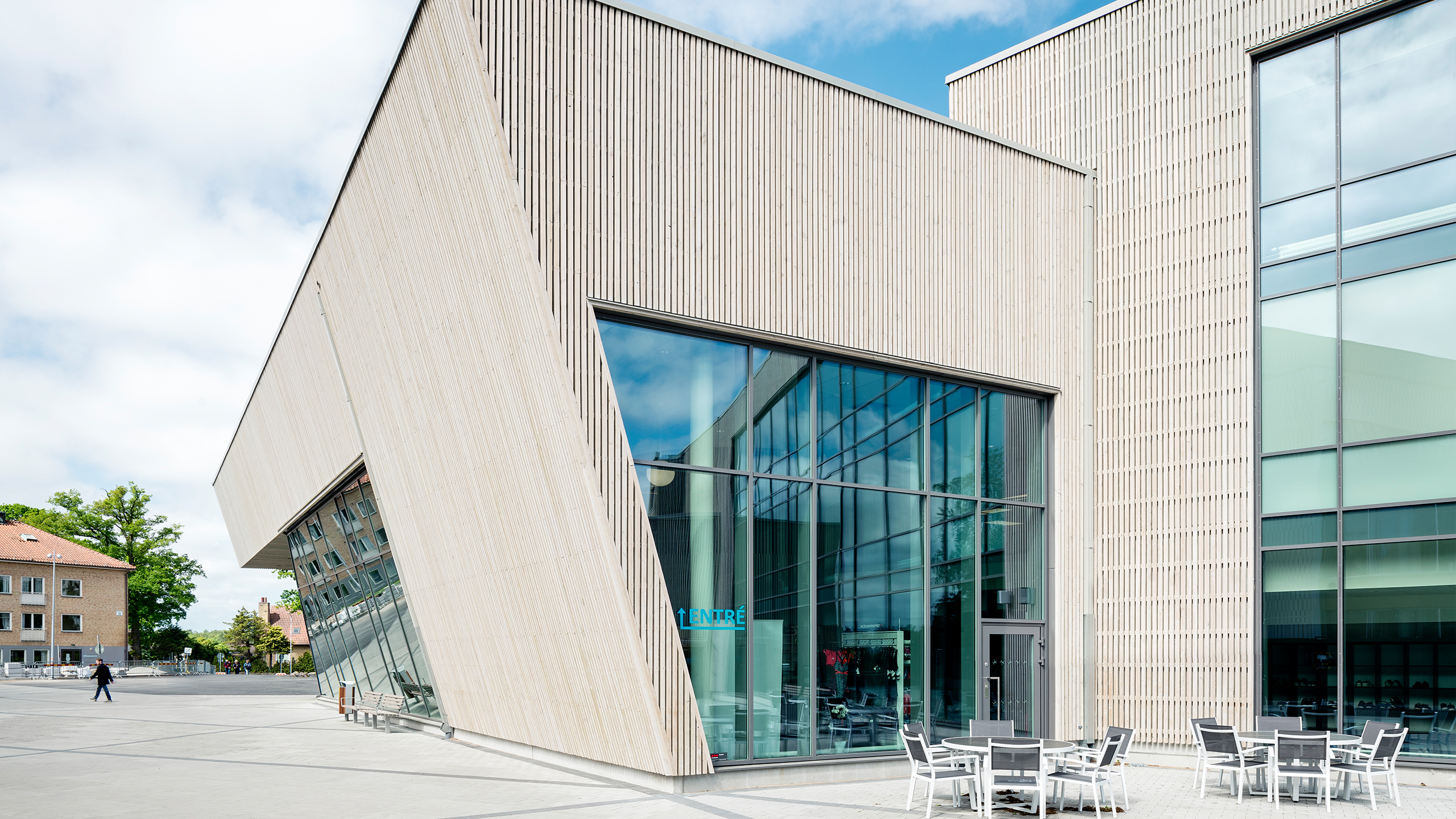 House of Water
As the cities of the future will be built of wood, social construction projects are important pioneers. In Ängelholm, the future is already here. Vattnets Hus has been open to the public since 2017. The modern building is entirely clad in fir panelling, treated with SiOO:X panel colour in Oyster Grey.
Location: Ängelholm, Sweden
Time: 2017
Architect: ÅWL Arkitekter
Type of Wood: Fir
Time elapsed: 2018
Type of SiOO:X: Wood Protective Panel Colour 'Oyster Grey'
Photo: Felix Gerlach
The building welcomes leisure and competitive swimmers, and children and adults for water-based recreation. It contains facilities that include a 10-lane competition pool, a play and adventure pool and a well-equipped spa. The building also contains a gym, café, conference facilities and a popular sunny terrace.
The architecture and choice of materials reflect a sustainable approach and the interaction between the building and its surroundings is the starting point for the design of the centre. The wooden panels in seashell colours unify the construction with the vegetation and water. This is most clear in the recreational infinity pool, where the water appears to flow seamlessly into the Rönne River.
SiOO:X wood protection panel colours are based on the same patented silicon technology that reinforces and extends the life of the wood. The light grey pigment immediately creates a matte, restrained surface on the panelling. See more examples of panel colours in our related projects or order wood samples.