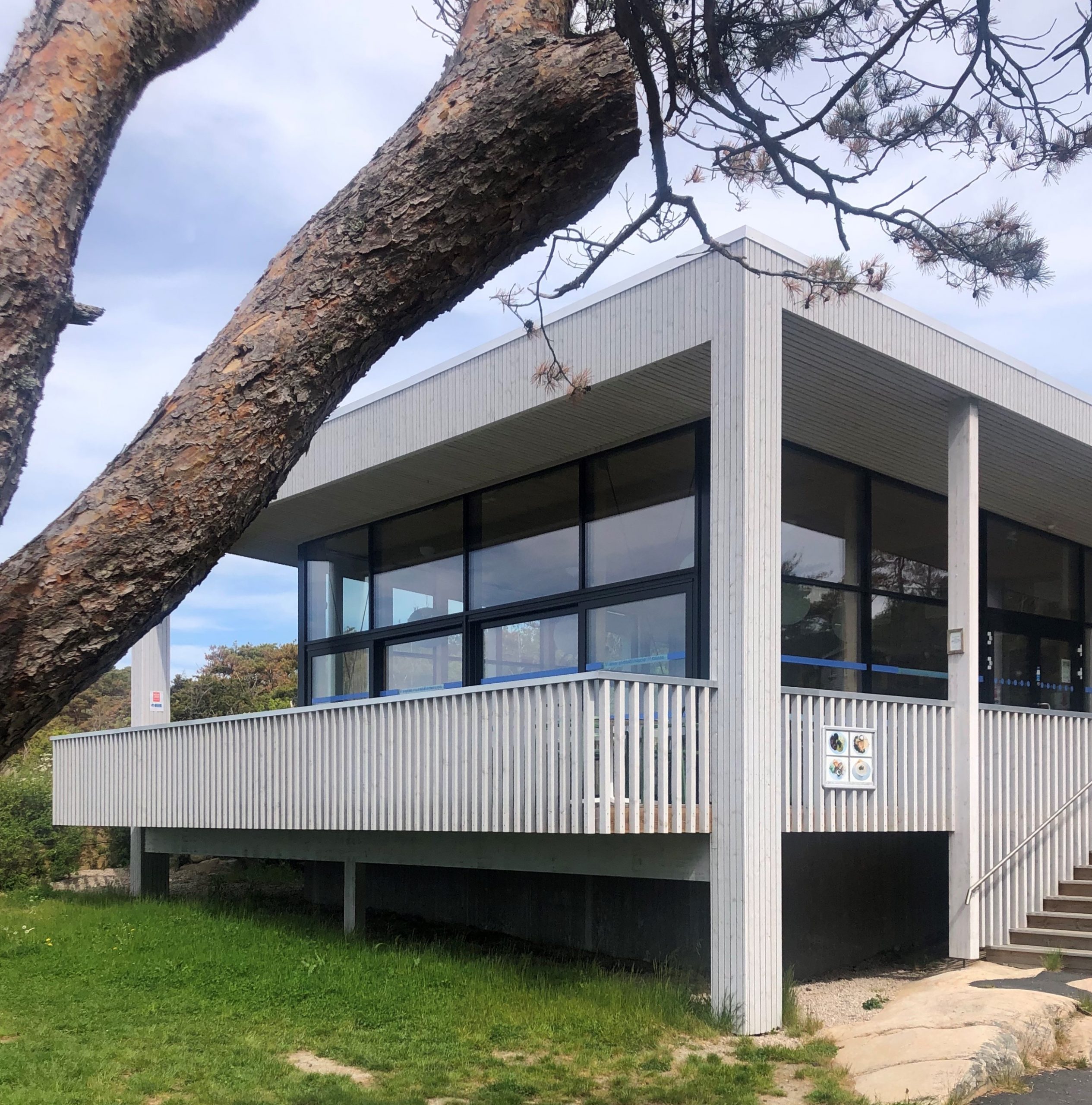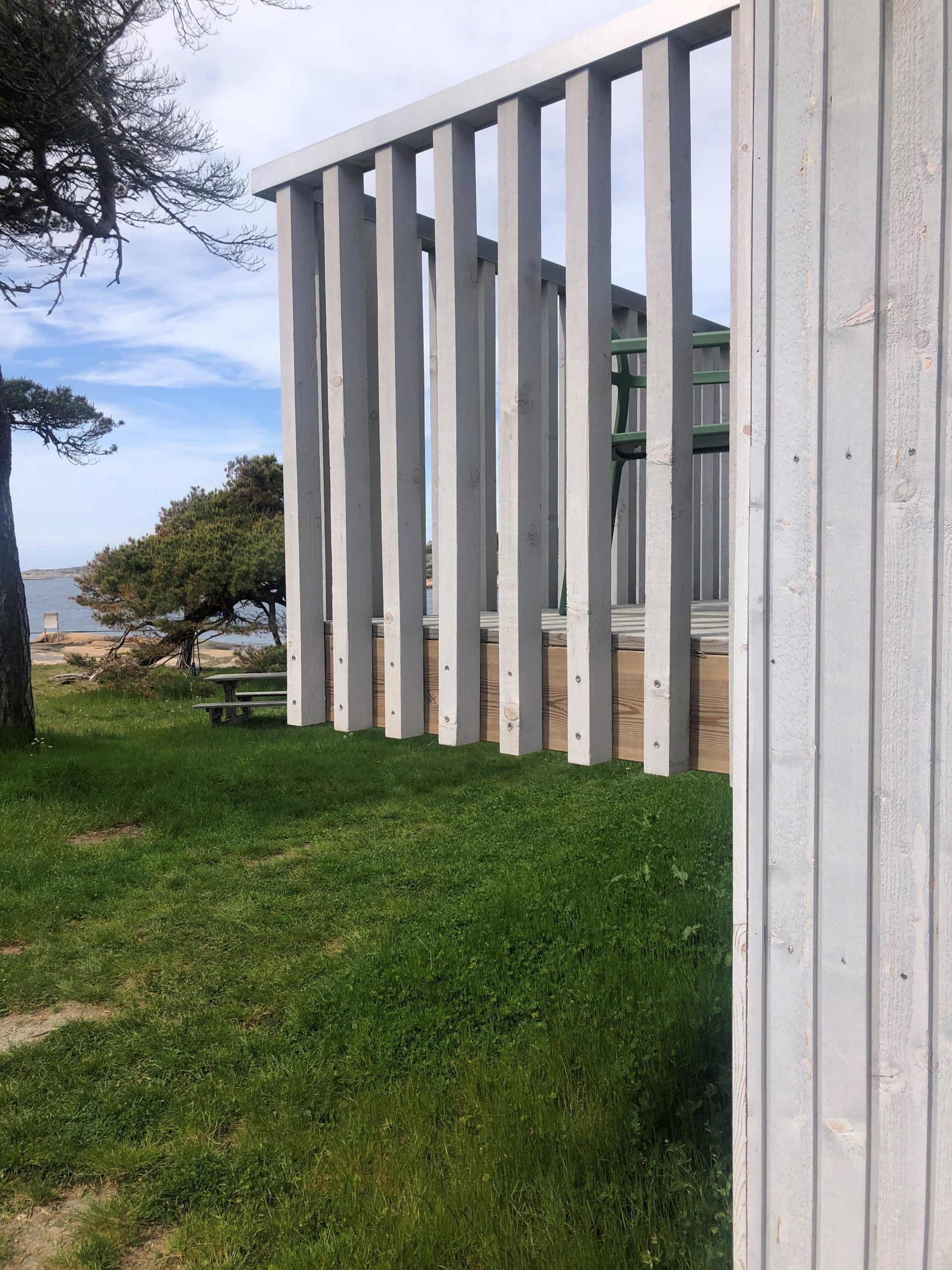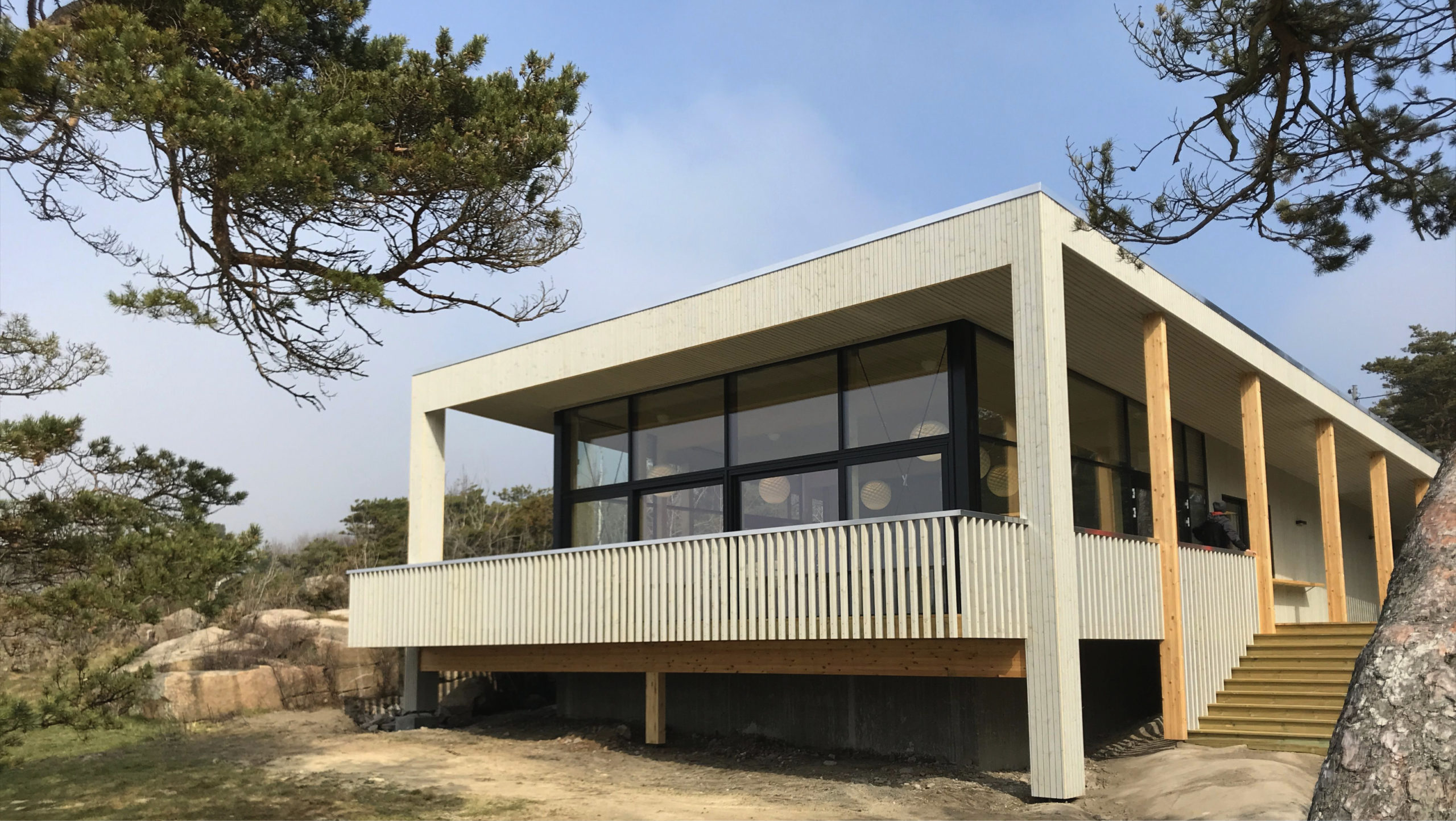 Foten Café
You'll find Foten Café surrounded by slippery rocks, soft sand and crooked pine trees in Gressvik, near Fredrikstad in Norway. A magnificent and modern wooden building, it was completed in 2018 and is extremely popular with hungry sea-bathers.
Location: Fredrikstad, NO
Time: 2018
Architect: Asas Arkitektur AS
Type of Wood: Fir
Time elapsed: 2020
Type of SiOO:X:  Wood Protective Panel Colours
Surrounded on all sides by natural beauty, Foten Café fits wonderfully into its setting, even with its modern and functional architecture.
The weather-beaten Norwegian coast makes high demands when it comes to a strong façade, and SiOO:X environmentally friendly wood treatment protects the timber, gives it an extra-long lifetime and keeps the surface looking just as good, year after year.
The cladding, roof and railing are made from sawn fir, Sioo:x treated in the façade colour Light Grey. The colour works very well with both the nearby rocks and the clear water.
A uniform, attractive colour without any visible knots or run-off at nails or fittings. SiOO:X strive to produce a uniform, attractive colour, both inside and outside the roof, and there are no colour differences on any wall. Knots are barely visible and have the same colour as the rest of the walls, without any run-off beneath nails or fittings.
The floor is untreated, pressure impregnated pine decorated with quotations of various types painted in green.
Address:
Foten Cafe
Fotenveien 90
1622 Gressvik
5RCH+4F Fredrikstad