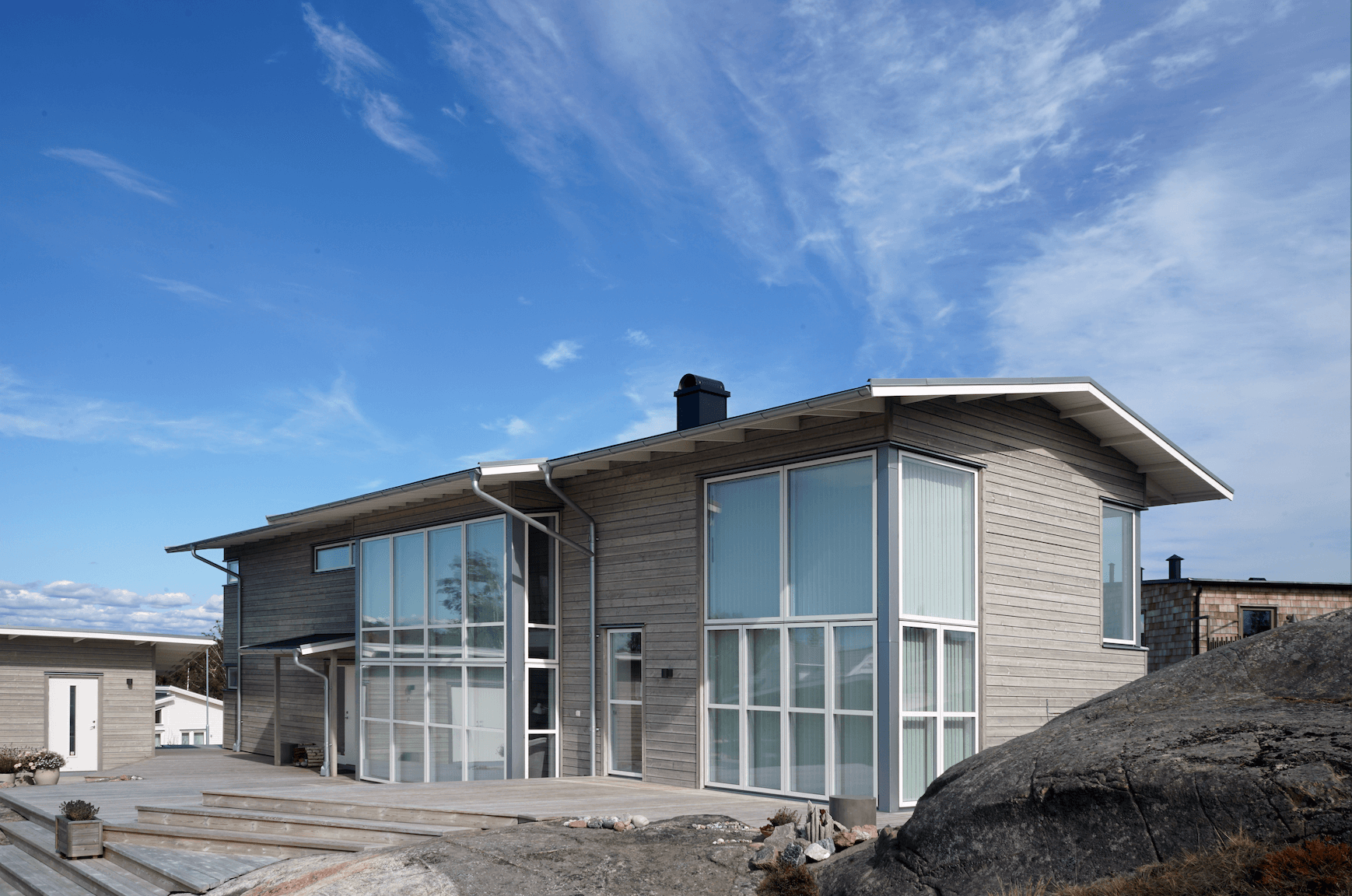 Wood Protective Panel Colours
Fit for
Industrial brush coating, vacuum coating and spray coating in factory controlled conditions.
Result
A subtle, matte wood surface, protected from mildew and mild rot
Protect your project with a professional grade, patented, water-based, silicate wood protection system. Sioo:x Wood Protective Panel Colours reinforce and extend the life of timber parts and facades. The panel colours provide a greyscale in six shades from cloud grey to lava grey.
Sioo:x concept consisting of Step 1 – WOOD PROTECTION and Step 2 – SURFACE PROTECTION. The Wood Protection Industry products are designed for the application of SiOO:X using preferably industrial brush coating, vacuum coating and spray coating equipment in factory controlled conditions.
Characteristics:
Sioo:x is a low viscosity fluid with a viscosity measure just less than that of water. It flows readily across and into timber surfaces of appropriate species and characteristics. The product, Panel Colour Wood Protection Industry is alkaline with a pH of 11.5.
Sioo:x is a penetrant – it is not a film coating. Timber treated with Sioo:x is open to diffusion and can breathe. To work effectively, sufficient Sioo:x fluid needs to be penetrated into the timber substrate.
Sioo:x is a wood protection system – it is not a wood preservative. The product is intended for use Class 3 above ground contact applications.
Applications:
All wood species that are dry with a moisture content of below 20% and with a rough-sawn surface. Some naturally open structured species such as western red cedar and thermally modified timber absorb the treatment particularly well.
Advantages:
Long-life preservation of timber parts and facades with a weathered, grey appearance. The product protects the wood from mildew and rot – even under appropriate storage conditions. Environmentally adapted, easy to clean. For coating objectives and instructions of the coating process see our product information in the download section.