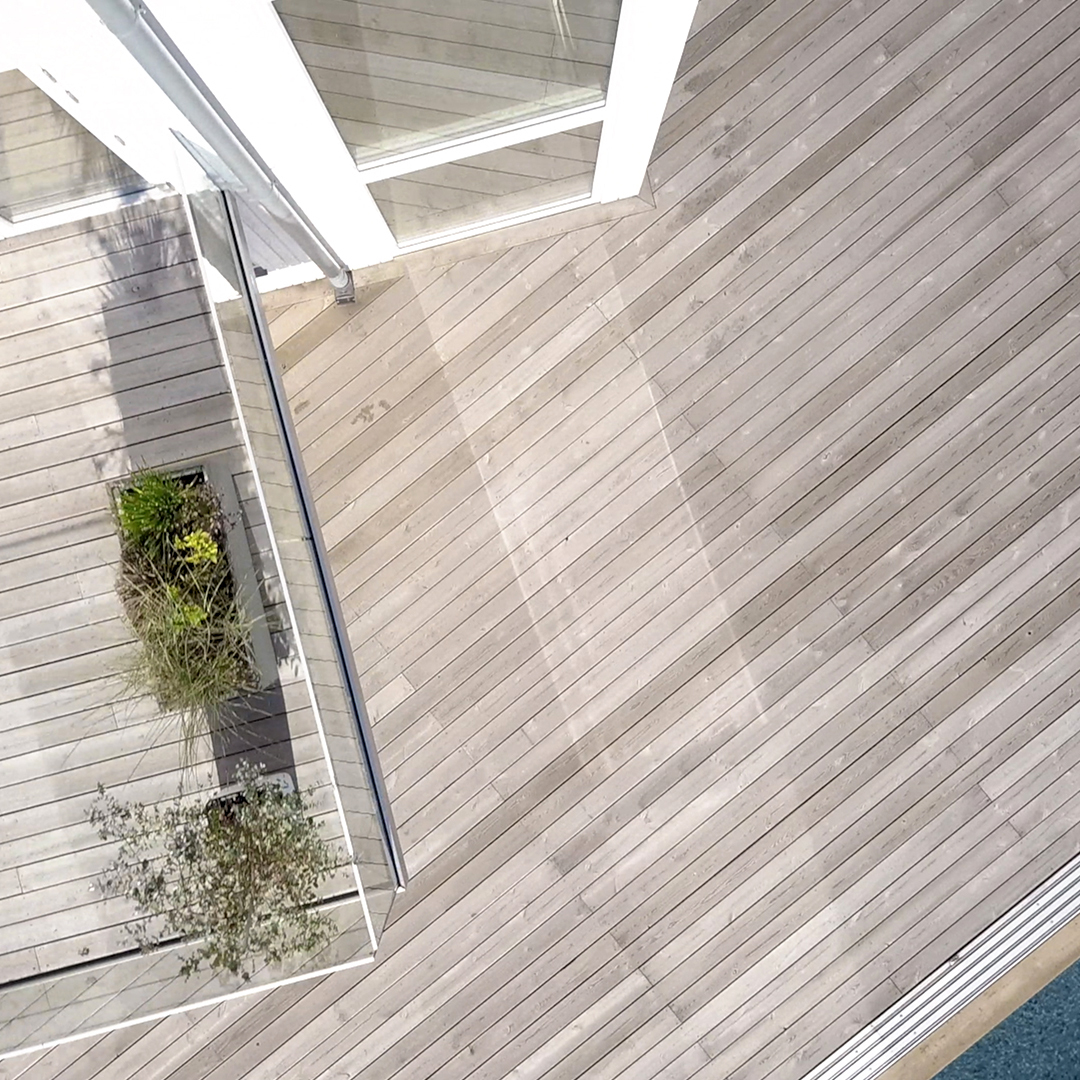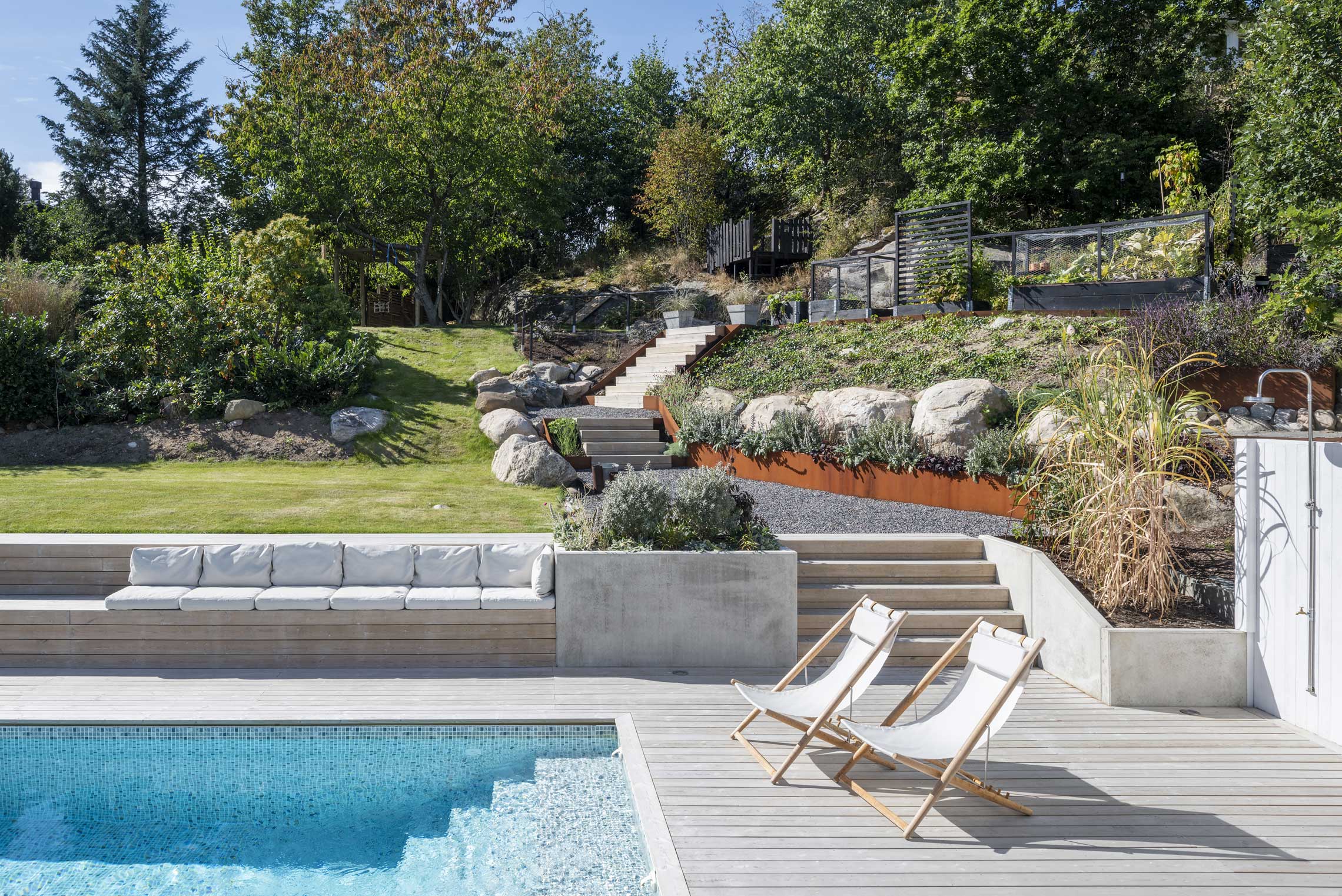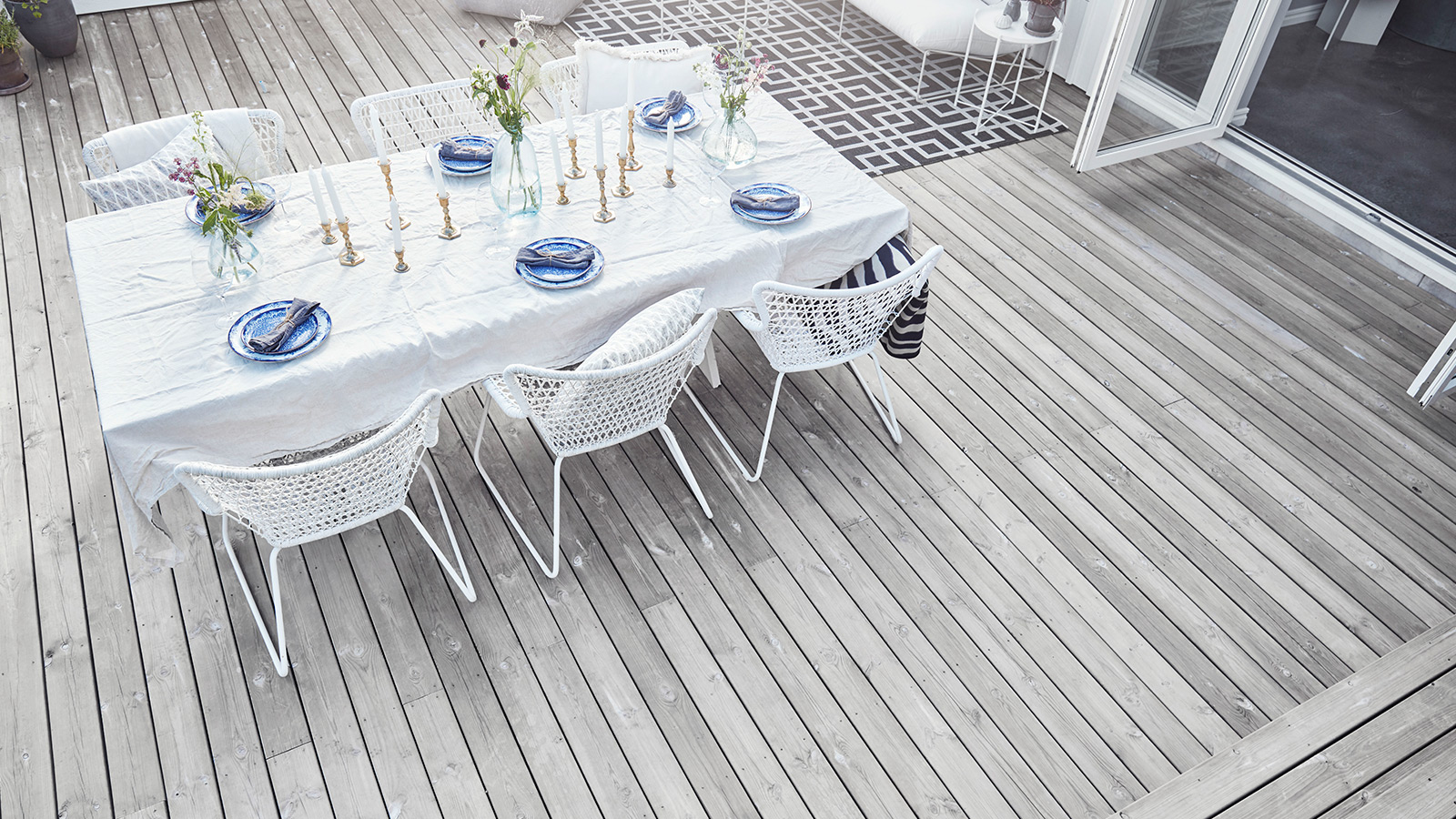 Decking Protection
Fit for
Decking, docks, outdoor furniture and other wood on the deck
Easy application and maintenance
SiOO:X treatment reinforces and strengthens the wood surface
Result
A smooth, attractive silver-grey color and comfortable surface
SiOO:X wood protection system for decks consists of a base coat and an additional finish coat. Together they penetrate and form a strong interface with the wood, resulting in natural silver-grey wood surfaces.
The base coat is called SiOO:X Wood Protection Deck. The product opens the surface and penetrates the wood down to its fibers. A mineral layer forms within that strengthens and protects the wood for up to 12 years (on pressure-treated wood). The additional finish treatment is called SiOO:X Surface Protection Deck. This product also penetrates deep down into the wood and fixes the treatment, while forming a water-repellent outer layer.
Applications:
For decking, docks, outdoor furniture, and other wood on the deck.
Also works on wood surfaces indoors, as well as in attics and basements.
Suitable for the following types of wood: pine, teak, Siberian larch, hardwood, sawed larch, and spruce paneling, cedar, heart pine, thermo-treated wood.
Main advantages: 
Provides a clean and smooth silver-gray wood surface
Up to 12 years durability (Premium Wood Protection Deck on pressure-treated wood)
Requires only simple maintenance
Strengthens the wood surface and protects against damaging UV radiation
Helps prevent dirt, mildew, algae, and mild rot
Less expensive in the long run than traditional wood protection products
SiOO:X Wood-protection STEP 1 is the base coat of your SiOO:X-treatment. Applied two times, it provides for a strong protection deep within the fibers of your wooden deck. SiOO:X Surface STEP 2 is the finishing coat of your SiOO:X-treatment. Apply it once right after the base coat has dried up. Apply again after 12-18 months for long lasting durability.
Contents and Amount required:
Wood Protection Deck: On untreated wood. One liter is sufficient to cover a total of about 4–5m2 with two coats. Contents: Silicon, potassium, natural plant parts, and water.
Surface Protection Deck: For new untreated wood you will need about 8–10 m2/L per coat. Contents: Silane and siloxane emulsions, water
Amount required may vary depending on the species, age, condition, and surface structure.