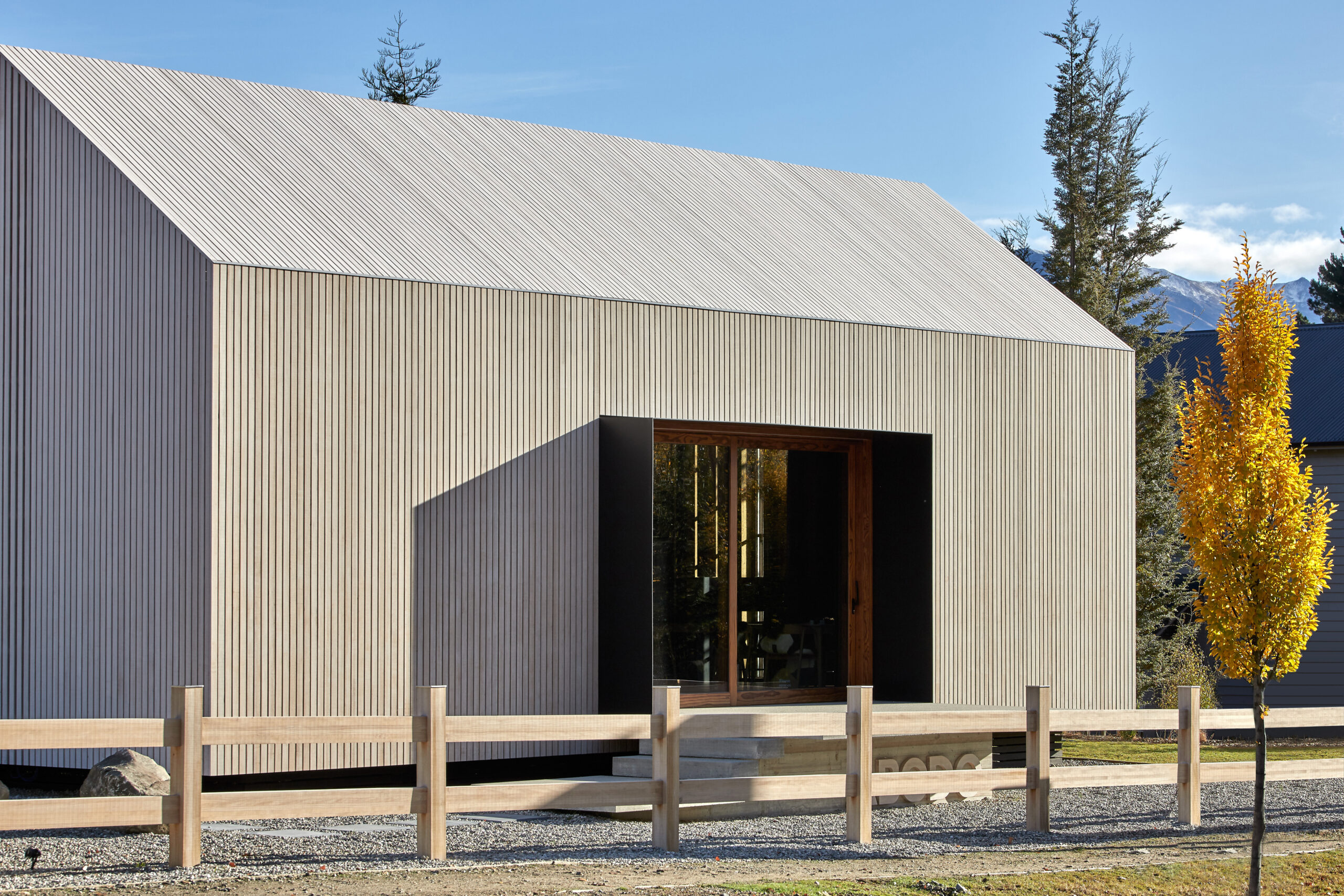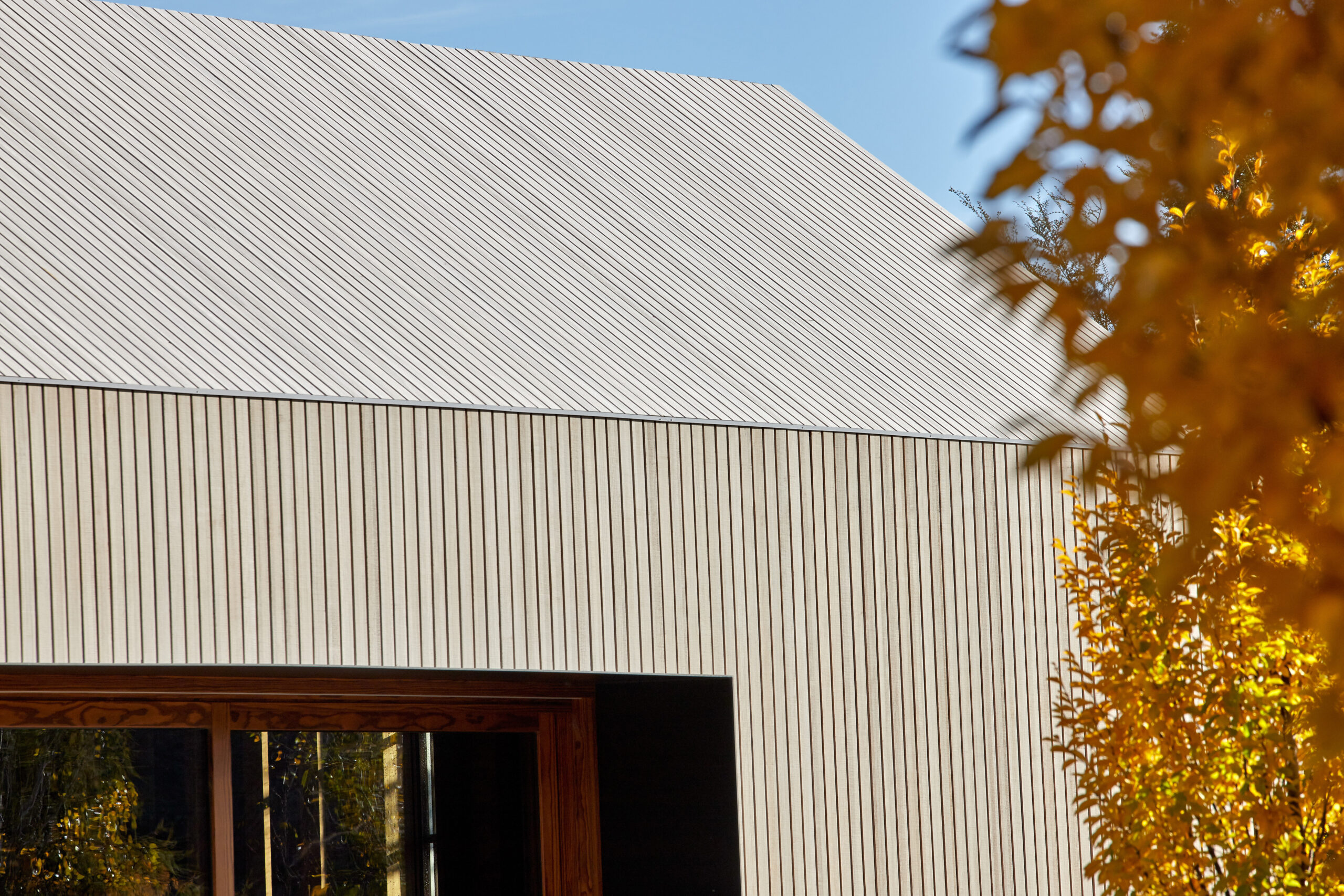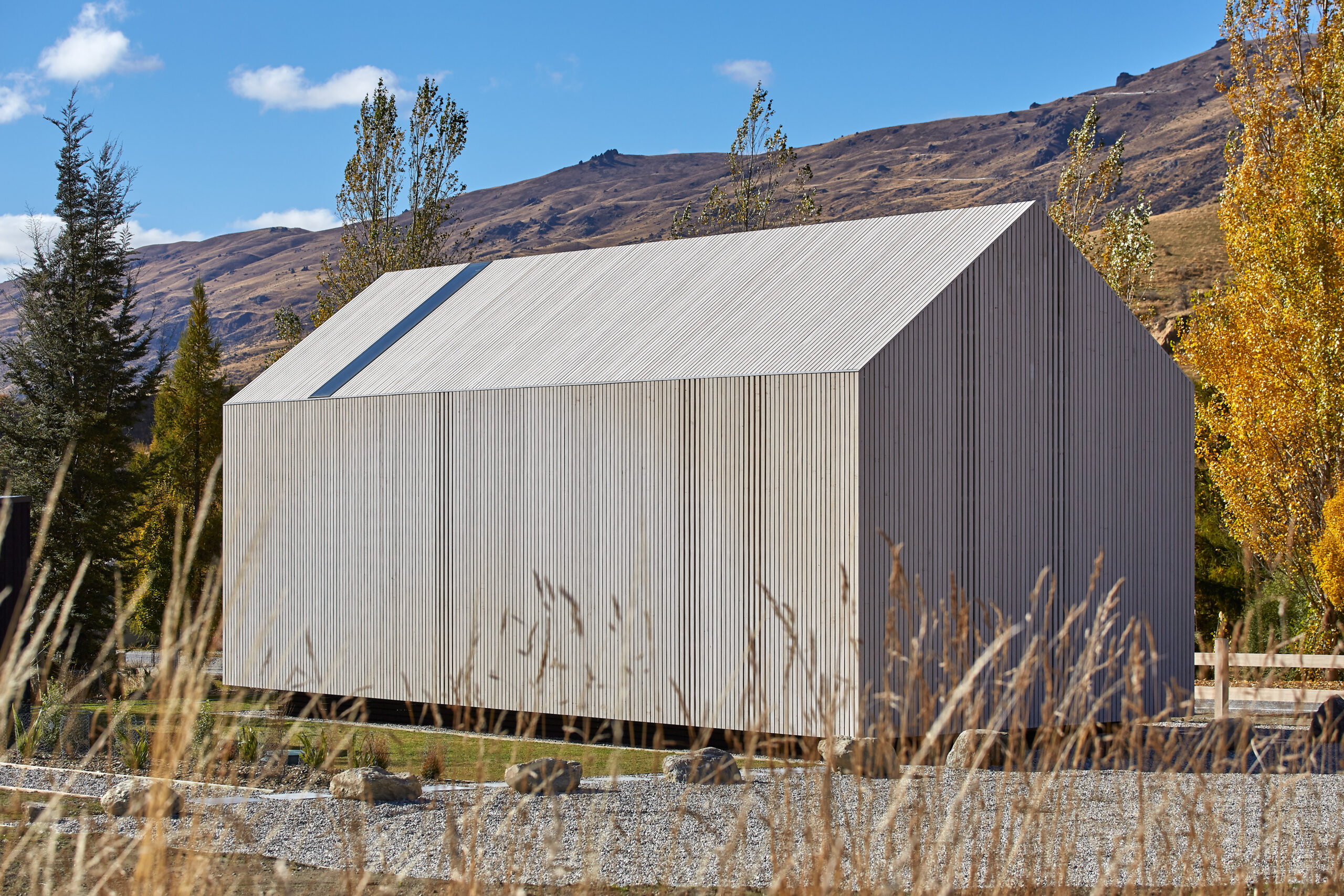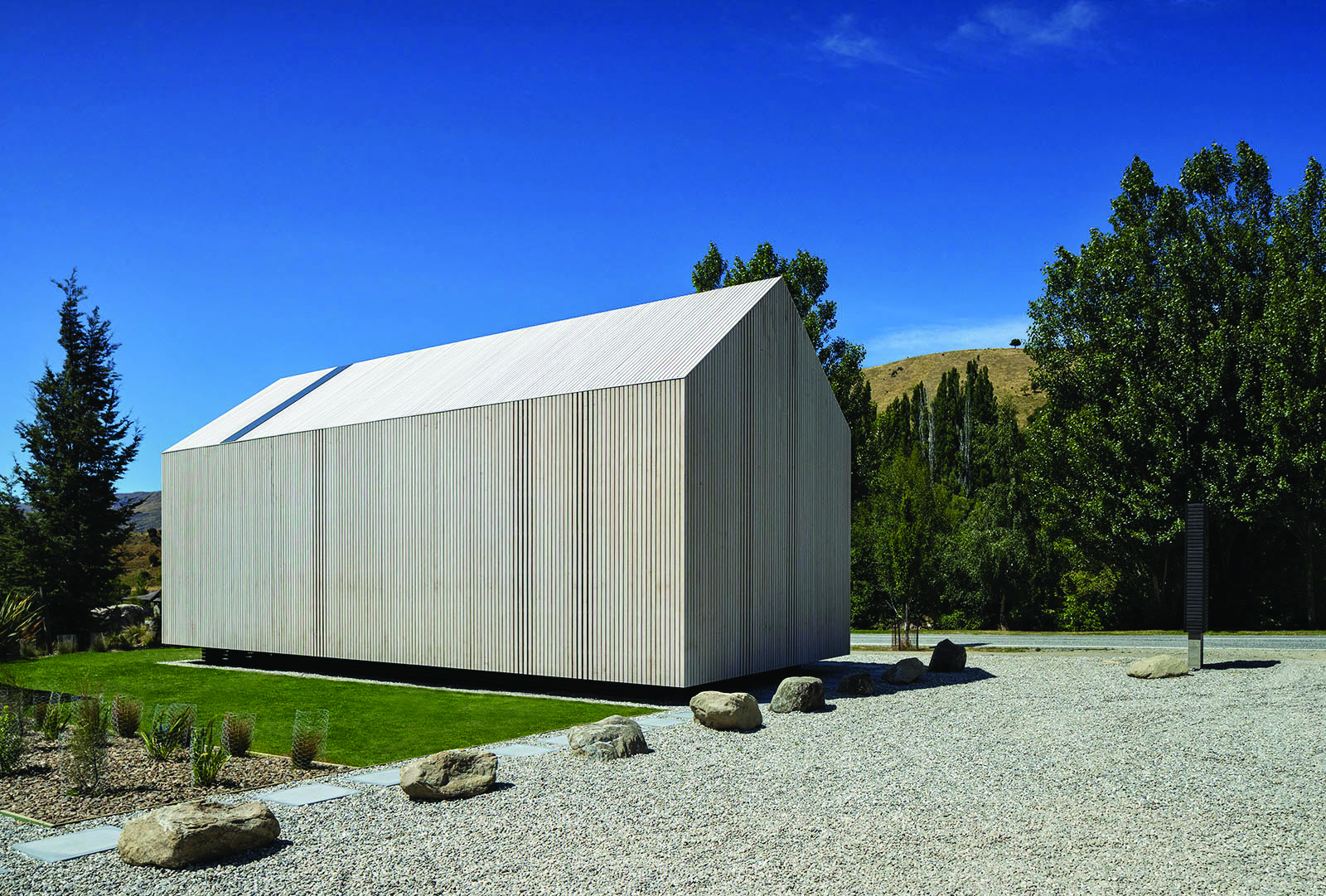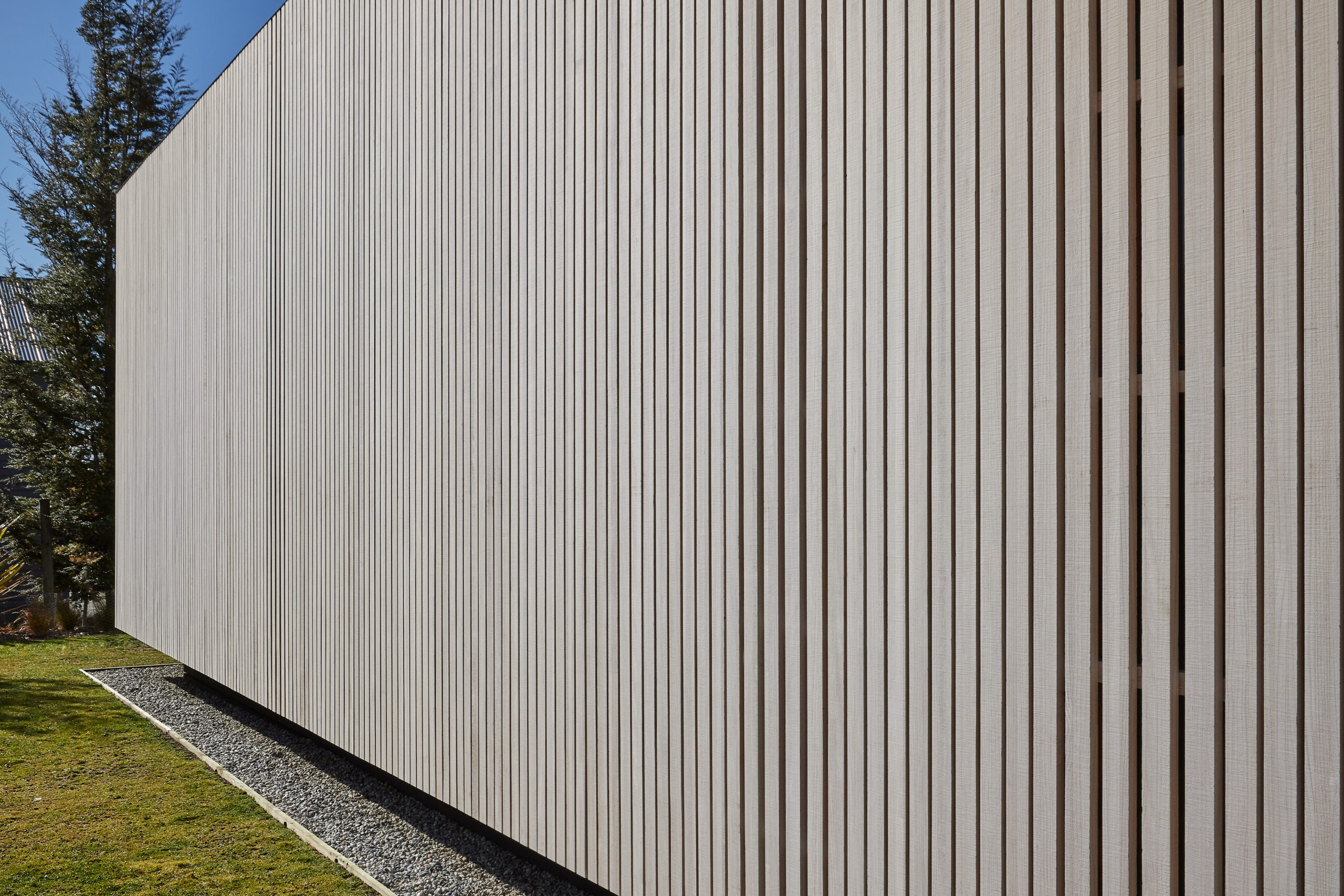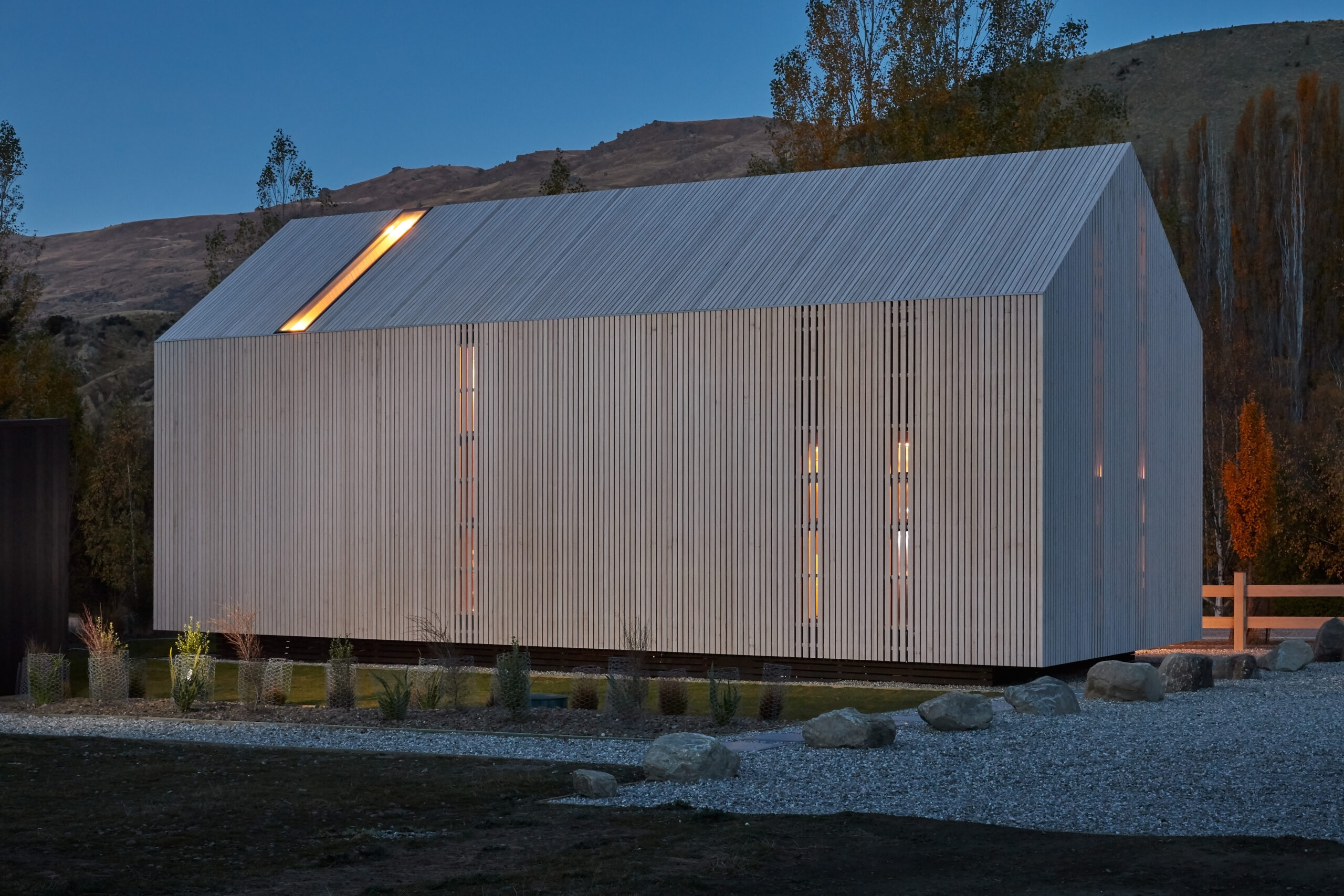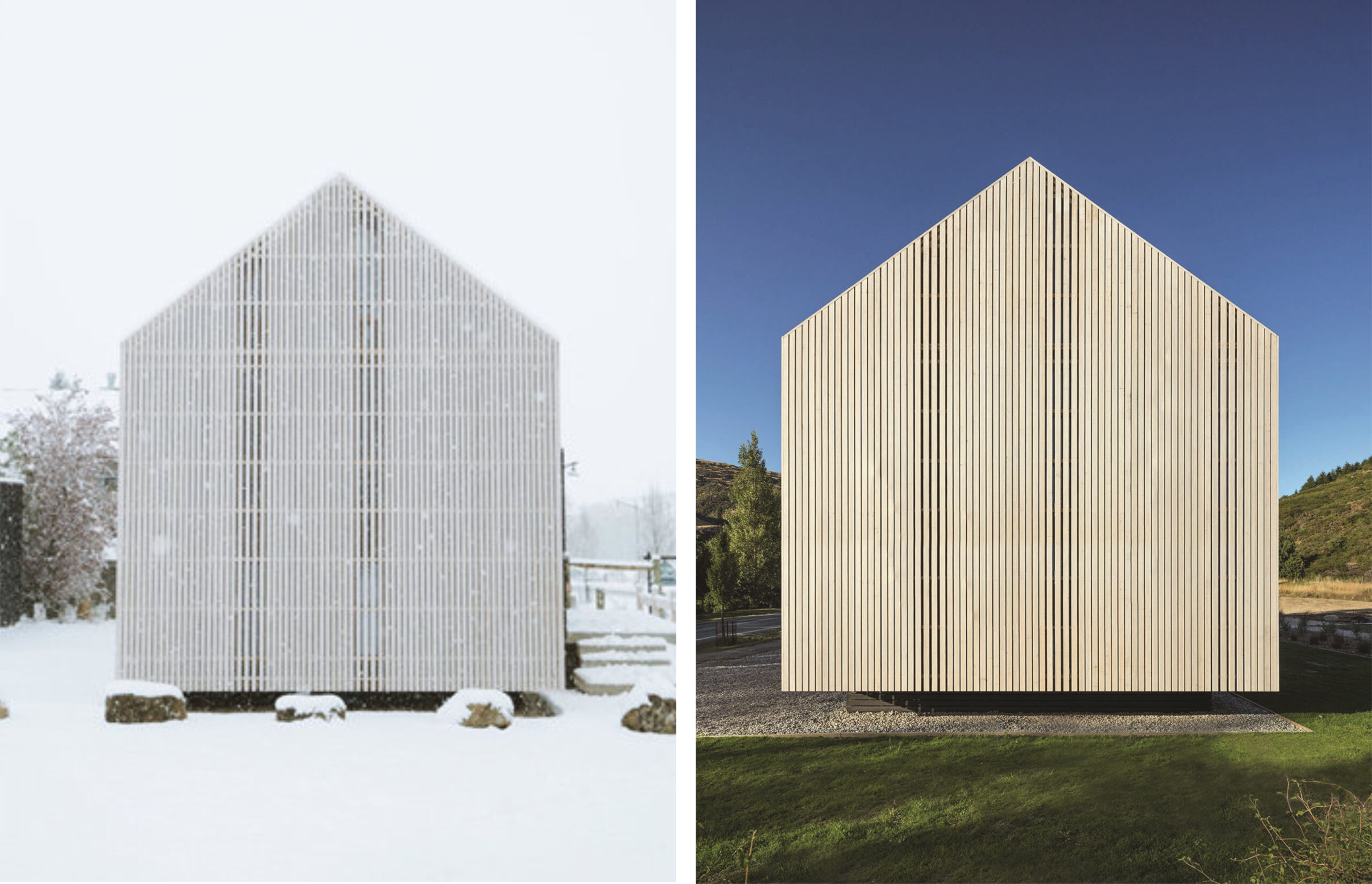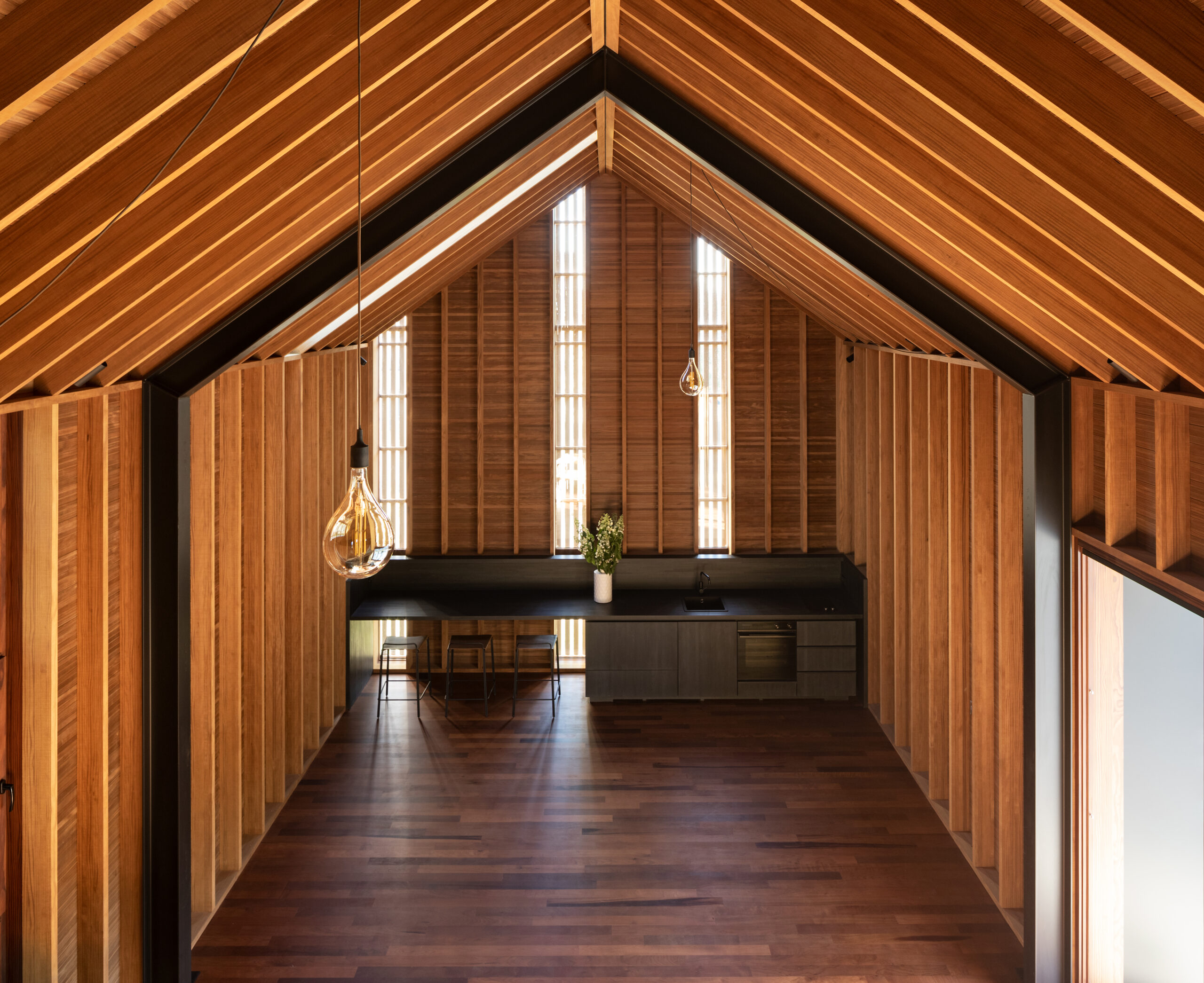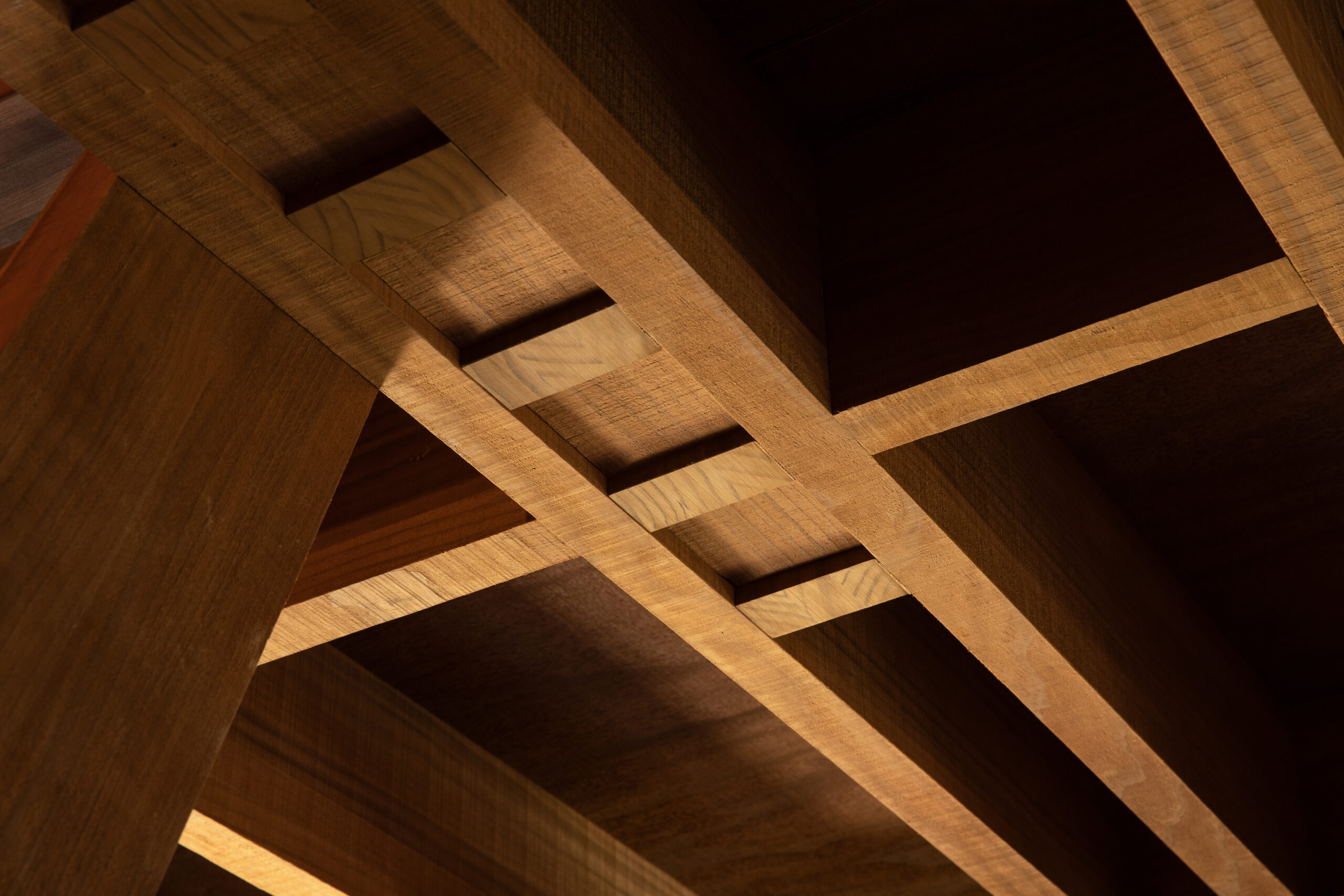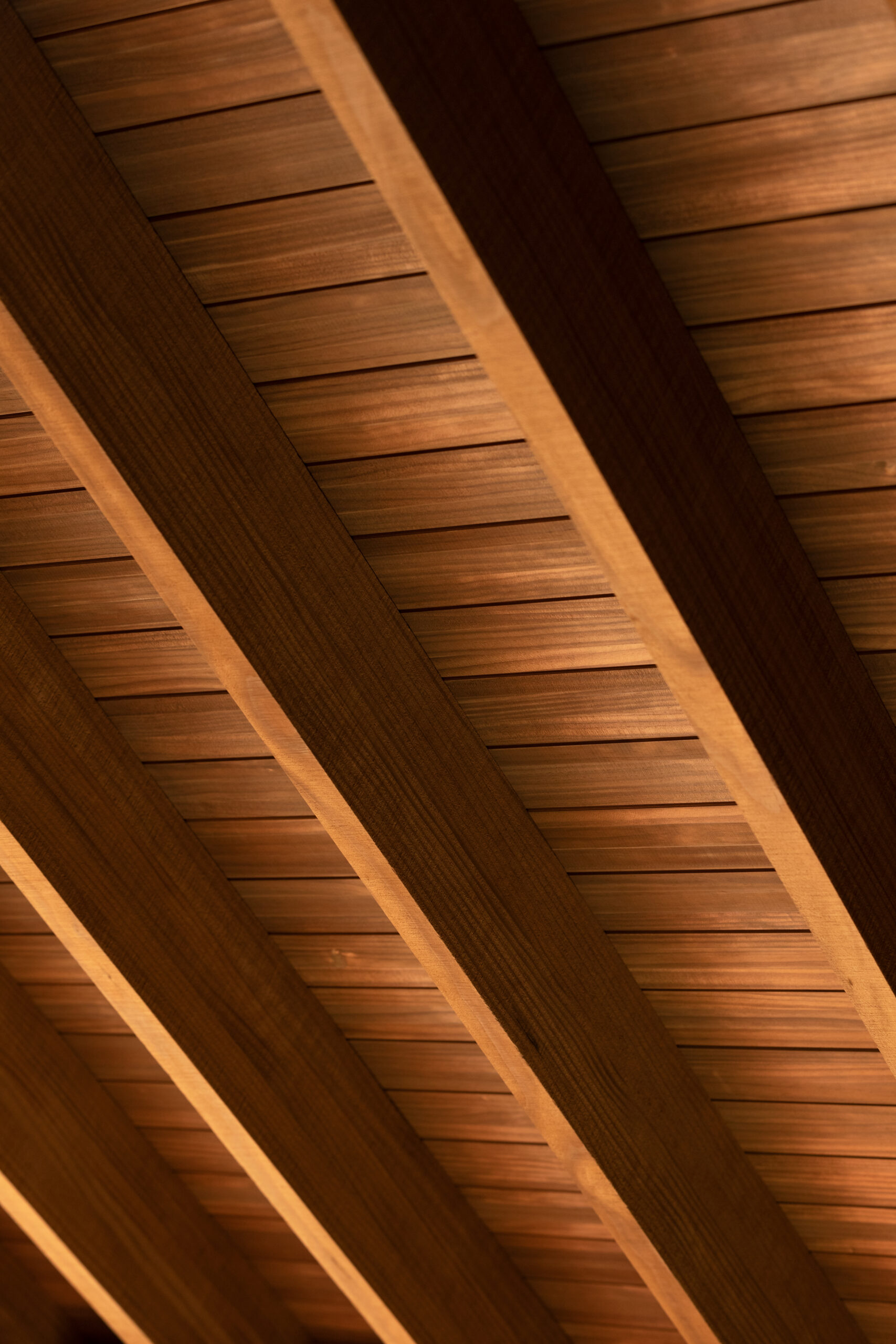 The Cardrona Cabin
Showroom /familiehytte på fjellet
Designet som en familiehytte på fjellet med alpine skimuligheter i alle retninger.
Fungerer i dag som Abodo Wood sitt showroom, der de har utstilt store deler av sitt sortiment  innenfor tre og overflatebehandlinger
Hele den ytre fasaden, tak, vegger og «vinduer» er kledd med lameller i Vulcan tre.
Vulcan er hurtigvoksende og bærekraftig radiata furu, dyrket på fornybare FSC plantasjer på New Zealand. Disse plantasjene minsker klimaforandringer ved å absorbere store mengder karbon.
Det SiOO:X behandlede tømmeret brukt for å bygge The Cordrona Cabin binder hele 9 tonn karbon.
Sammen gir dette en langvarig og holdbar fasade som står fjellstøtt i dette tøffe klimaet. Upigmentert SiOO:X ble valgt for at den naturlige patinaen den gir skal gå i ett med fjellene som omkranser Cardrona
Sted:  Cardrona Valley i New Zealand
Påførings år:  2020
Arkitekt:  Assembley Architects
Tresort:  Vulcan, Radiata Pine
Type SiOO:X produkt:  Premium Fasade, upigmentert Clear Coat
Foto:  Abodo,  Chris Lea,  SiOO:X,  Brad Willetts og  Simon Devitt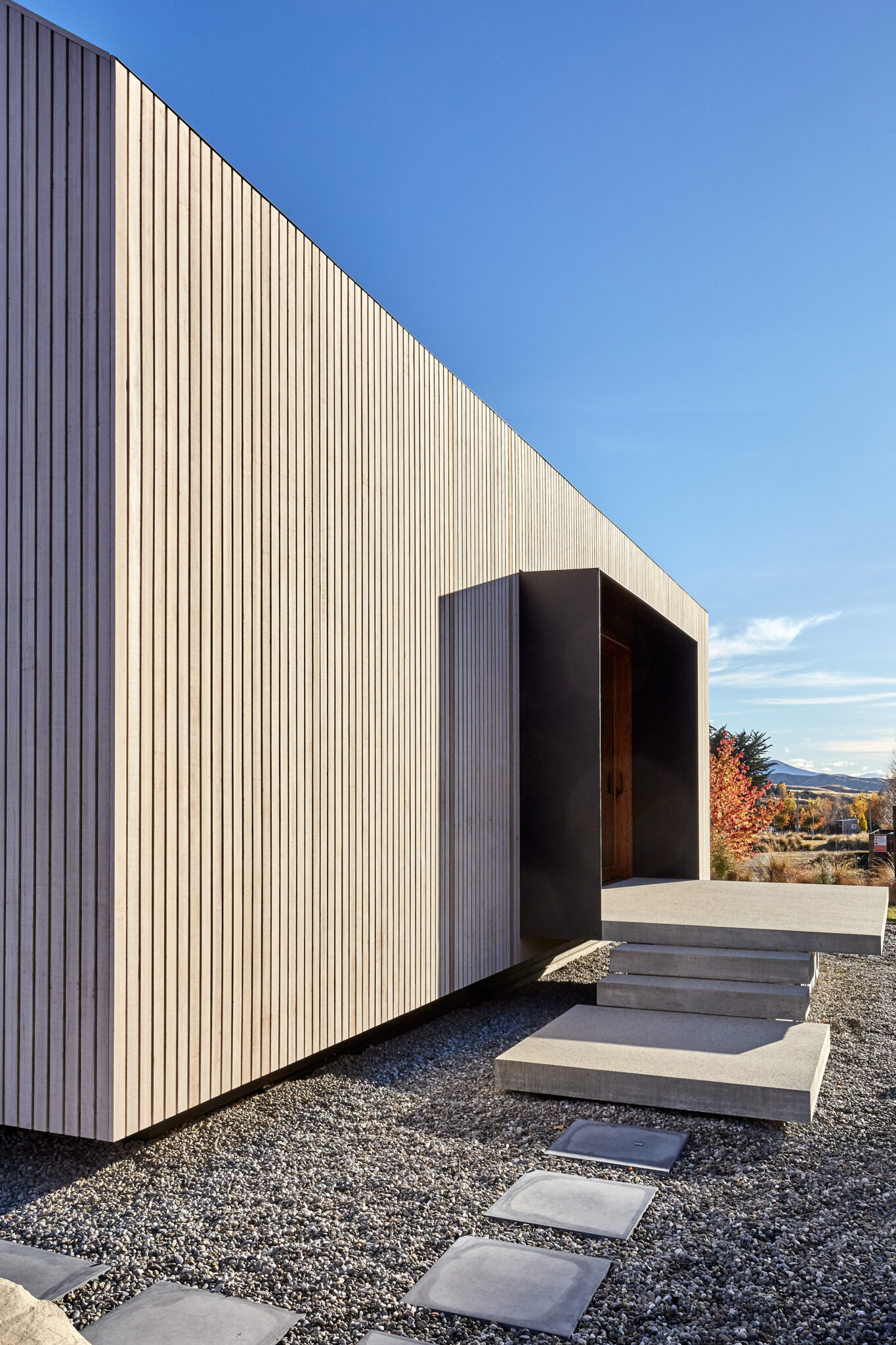 Selv om denne hytta er designet som om det skulle være en familiær fjellhytte fungerer den i dag som showroom for SiOO:X sin samarbeidspartner på New Zealand, Abodo. Den viser frem treverk og tømmer, detaljer og håndverk på et av New Zealands mest værharde plass; Cardrona dalen mellom Wanaka og Queenstown.
Her svinger temperaturen fra pluss 30 til minus 30 grader og vind, snø og UV stråler setter de fleste byggematerialer på ekstreme prøvelser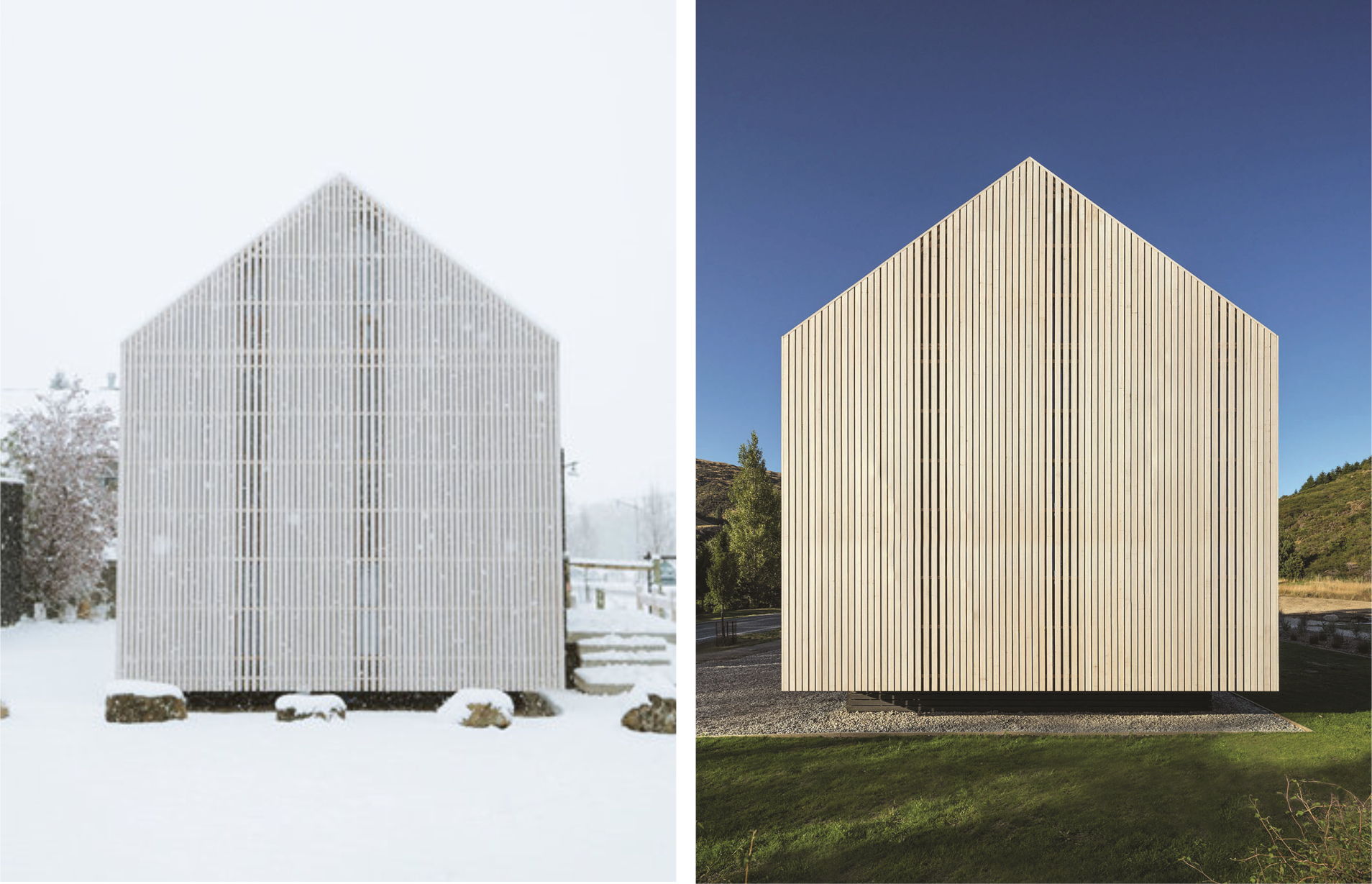 Foto: Brad Willetts og Simon Devitt
The Cordrona Cabin vant gull I kategorien «Retail Environment " I Best design awards 2022
Dokumenter fra Abodo Wood:
Kartposisjon til The Cardrona Cabin
Vår proffavdeling står klare til å hjelpe deg med små og store prosjekter.
Ønsker du å booke et møte med vår proffavdeling eller bestille treprøver, brosjyrer, eller referansebilder? Fyll inn kontaktskjemaet her og vi vil ta kontakt med deg.