SiOO:X Vulcan in The Hamptons
Nestled among the orchards and wineries, the Twin Gable residence on Long Island, NY, combines deliberate modern design functionality with classic farmhouse forms that are familiar to the local vernacular. The home is designed to provide ample interior space without compromising on natural light, views or connection with nature.
For the architects "The Up Studio" , the objective was to combine historical references with ample views of nature, and to connect the different parts of the building including a vast yard. The house's simple L-form boasts two classic farmhouse gable forms: they cap the second floor of the home and resemble two side-by-side floating barns. The clean-lined gables juxtapose the flat roof terraces of the first floor, creating a compelling dialogue between old vs. new.
One gabled form is fully wrapped in SiOO:X-treated Vulcan Cladding, giving a sense of the building as a singular object. This is contrasted against the more traditional metal roof of the gable next door, which features large scale windows that follow the peak of the roofline and provide wide spanning views of mature trees as well as seaside vistas.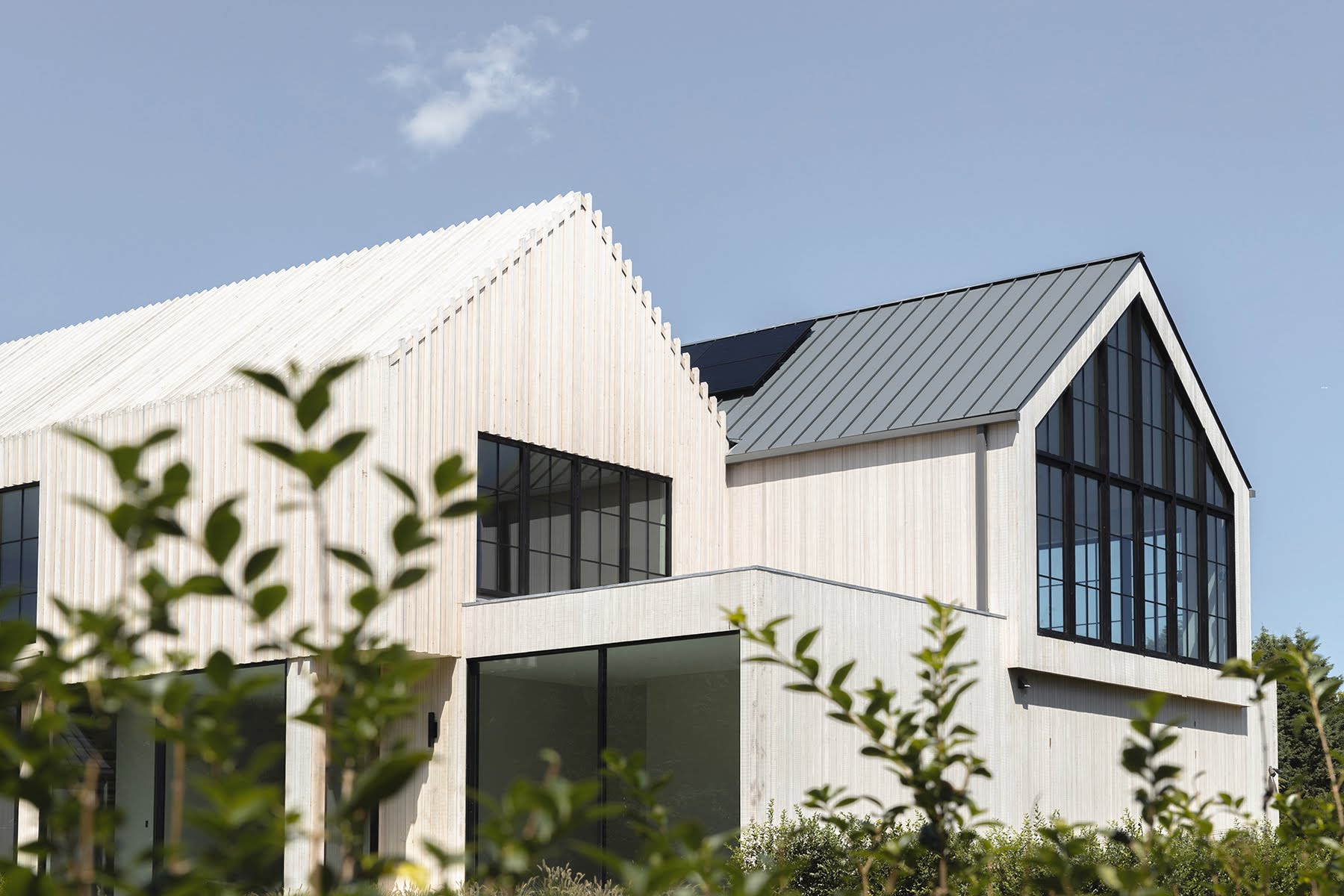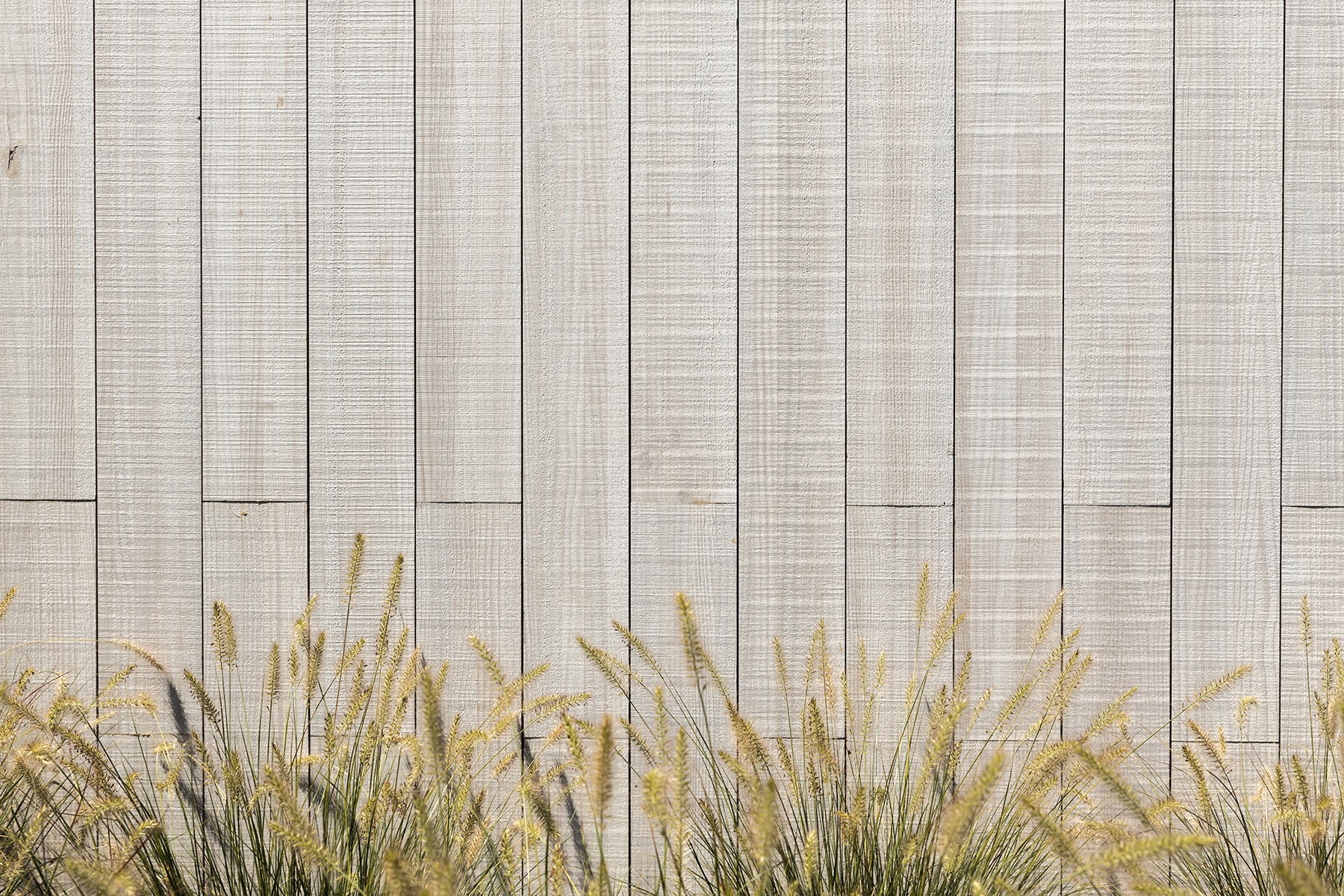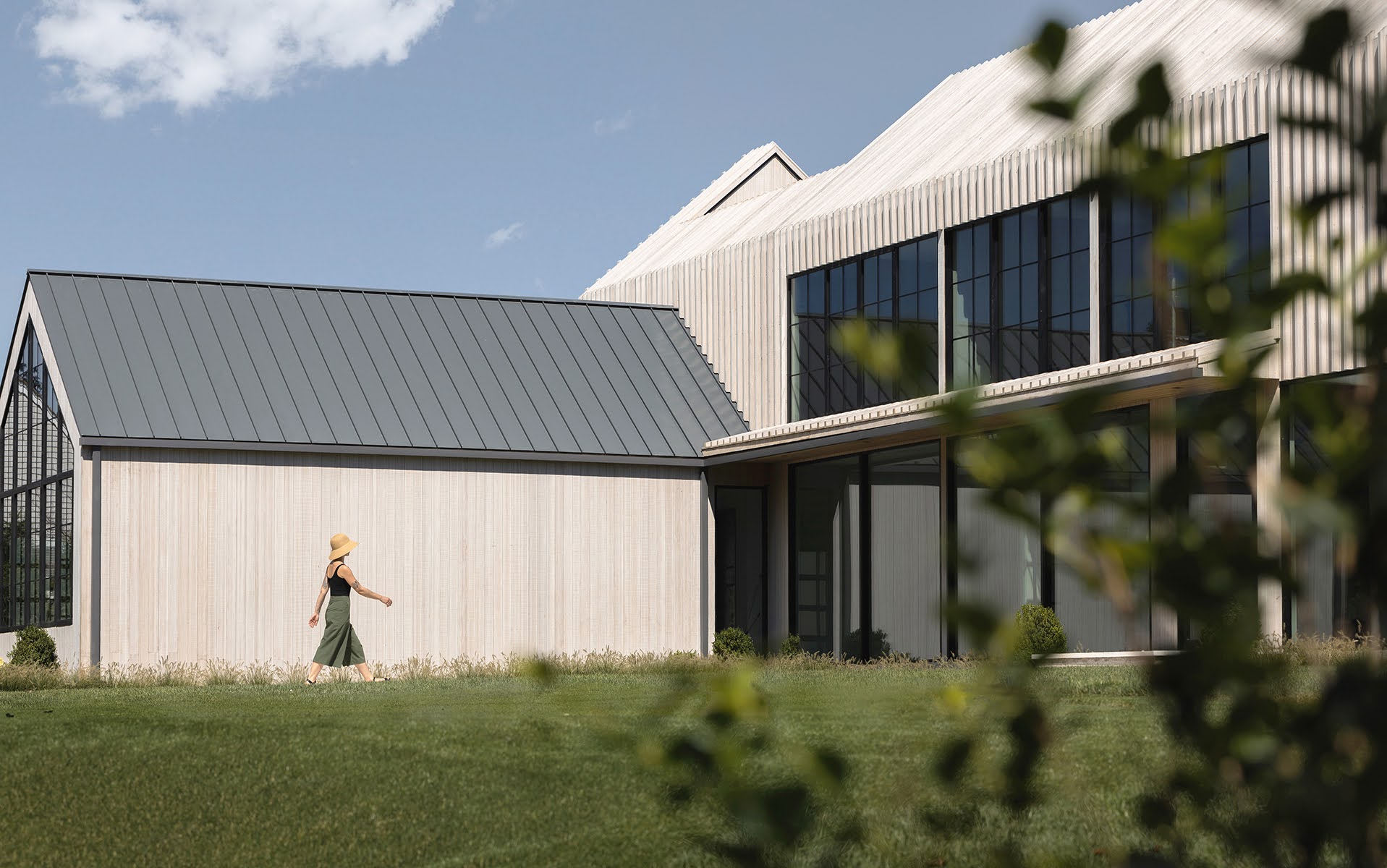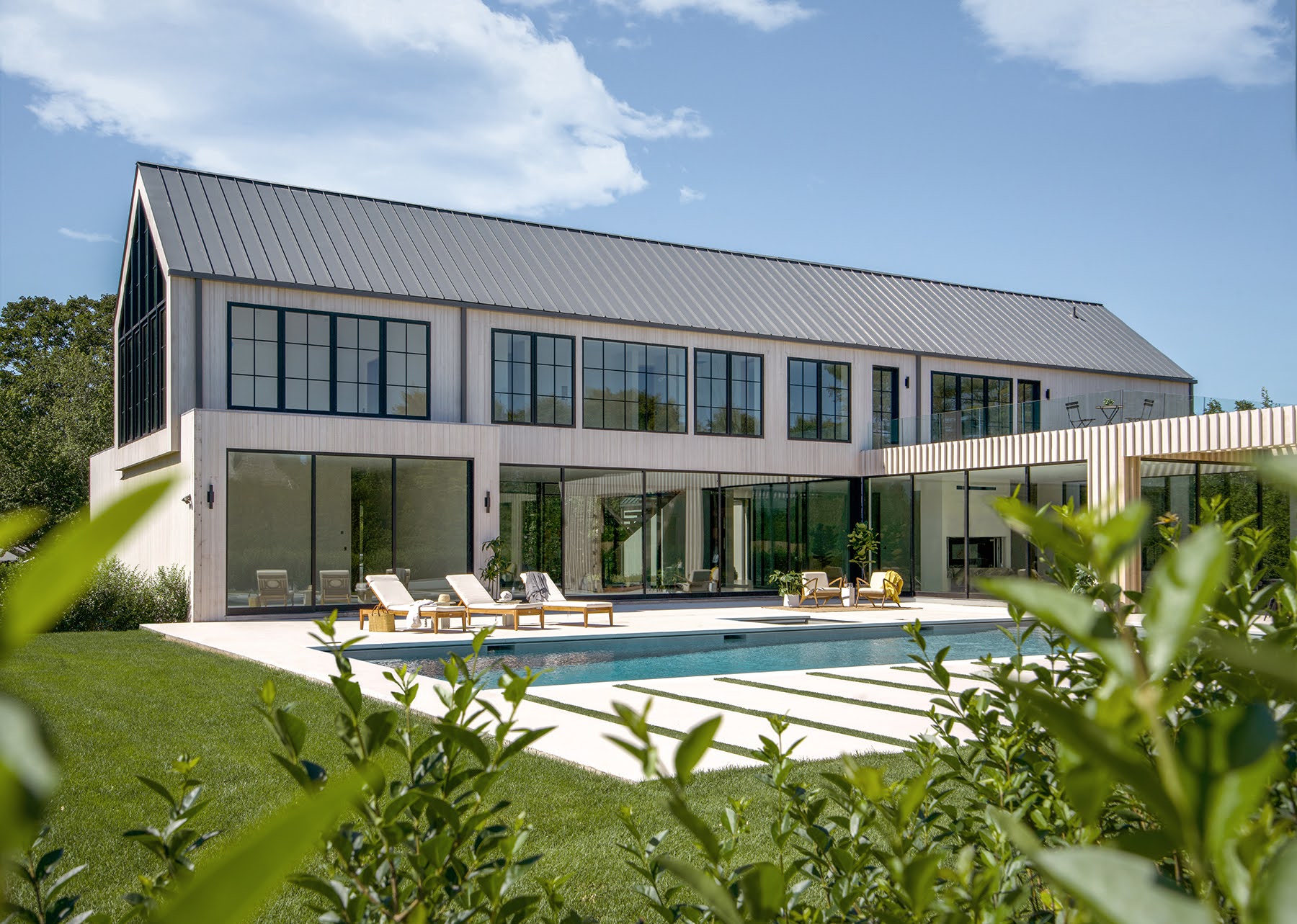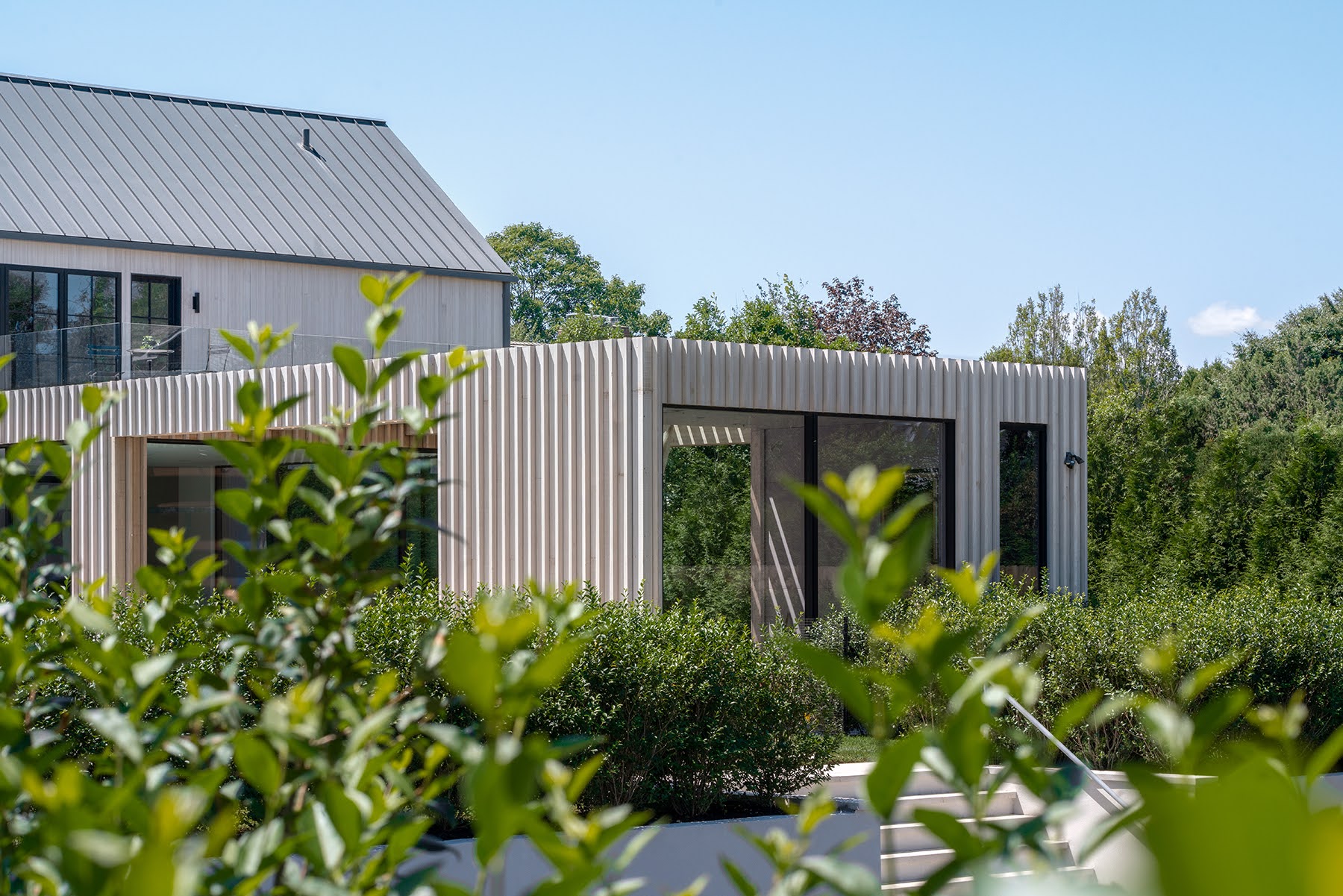 Cladding, roofing and trellis