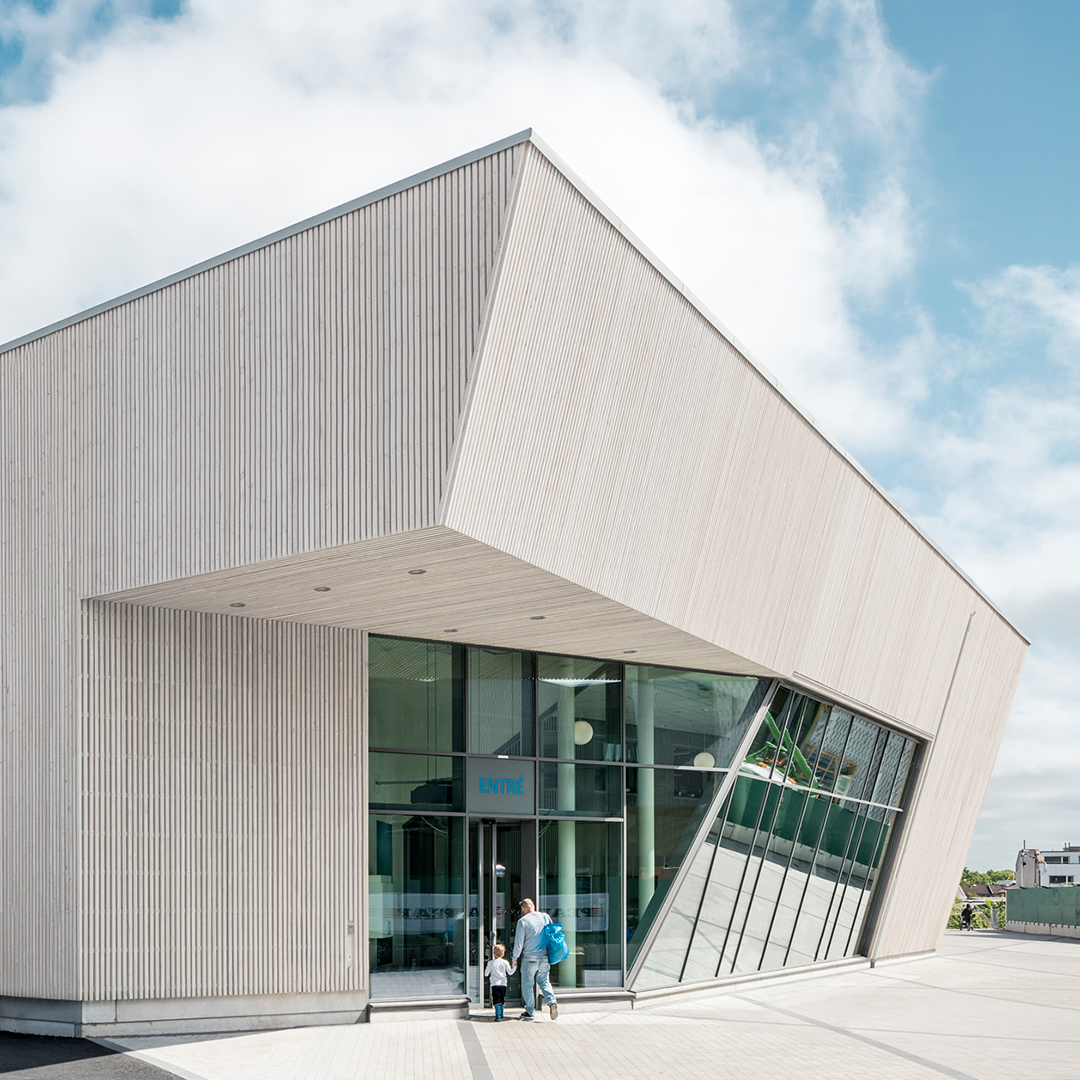 Pretreated Wood
Fit for
Industrial buildings, public arenas, home villas, playgrounds and more.
Life span
Up to 12 years.
Result
Depending on which choice of protector you choose the result will be a smooth grey surface, protecting your panel for 12 years or more.
Sioo Wood Protection started as a producer of natural silicon-based wood preservatives and today we sell chemistry all over the world. We also manufacture and sell our own wood products such as Vulcan and Pine Heartwood. In addition, you can access several other types of wood, already pre-treated with our SiOO:X products through our partners.
Possibilities:
Can be produced in spruce, lark, pine heartwood and many more. Sioo can deliver a big variation of profiles to fit your project. Choose from SiOO:X Wood Protection and  SiOO:X Protective Panel Colours. Contact Sioo Customer Service to find out more.
Application:
Industrial application is carried out when the wood is delivered. End wood should be treated if new cutting surfaces are created during assembly.
Main advantages:
Completely free of toxins and together with the wooden surface create a shield that protects your object over time. Unlike other types of products, Sioo gets stronger over time and protects your façade over many years.